Motivating yourself and boosting your morale while working is an effective way to complete tasks effectively, achieve your goals, and deliver excellent performance.
Motivated to deliver results and perform well will increase productivity and the quality of work.
By understanding how to keep motivation running for you and the people you work with, you can foster seamless work collaboration and improve your team's productivity.
It will also help you and your teammates find professional satisfaction.
As a seasoned manager and a budding entrepreneur, I have had my fair share of experience dealing with teams for complex projects with tight schedules.
Using my years of experience, I will walk you through the different types of motivational skills and explain their significance and the impact they may bring to an organization.
Hopefully, you can find some of these techniques and see if one or two may suit you and your workplace.
Before we do a rundown on how beneficial it is to stay motivated, let's examine why we should aim for this.
As an aspiring manager, it is essential to keep high motivation for yourself and your colleagues to lead your company to success.
Whether working remotely or in-person, there are many reasons why keeping a highly motivated workplace should be the way to go.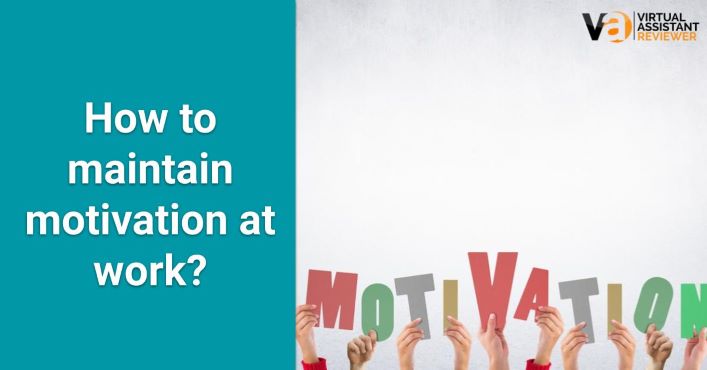 Benefits of a motivated workplace
Here, we shed light on the benefits of bringing motivation to the workplace:
1. Promote innovation and creativity
Increasing motivation can help people push their limits, think outside the box, and improvise for solutions, leading to new, innovative plans and perspectives one may not have come up with if one lacks the boost of motivation.
2. Increase in productivity
One of the perks of being a motivated professional is having the drive to attain substantial and quality outputs.
Motivation gives people the chance to become more focused on what they do and helps them steer clear away from distractions that keep them from finishing tasks. 
By increasing productivity, you can reach your company's goals efficiently.
3. Improvement in employee satisfaction
Being passionate about one's job is vital for any employee.
When you're a motivated professional, it can provide a positive impact on your body of work.
Doing so will also help you become more dedicated to your performance at work.
4. Provides a sense of purpose
When one is motivated, finding meaning and purpose at work is not hard. This sense of purpose drives one to put more effort into work while ensuring the best quality.
5. Encourages continuous growth
As the years go by, your professional goals may transform from time to time.
Every goal achieved will widen your perspective and, inevitably, will lead you to newer kinds of purposes.
Motivated professionals are always looking for more growth opportunities wherever they are and in whatever position they occupy.
Seeking more chances to grow will also inspire one to be of help to the company.
6. Helps conquer obstacles
Motivation allows individuals to easily beat any setback that comes their way. With a great sense of purpose ingrained in their hearts, nothing will faze them so quickly.
Instead of wallowing in stress or fear, a motivated professional will bounce back by completing tasks head-on, all while keeping a clear picture of what type of goals they have in their head. 
You Can Also Read: How to Effectively Manage Remote Teams?
Choosing the proper motivational techniques
When you aim to motivate the people in your workplace, you can pick various techniques.
Before sticking to a specific method, you must take note of the different factors that can bring in more improvements and ring in the effectiveness of your motivation.
Follow these proven tips on selecting the correct motivational technique for you:
1. Deciding on who your target audience should be
By now, you probably have a grasp of what working style suits you best, so now it's time to assess who you want to enlighten.
The type of people you want to motivate will significantly impact your kind of motivational method.
Considering the number of people also plays a crucial role in implementing your techniques.
2. Assess your working style
Motivating others must correspond to how you show your working style in a professional setting.
When one's motivational techniques are lined up according to your core self, it makes your effort to make a difference come from a more honest place.
If you're friendly by nature, it is safe to assume you can mesh well with the group. You are likable and outgoing, so this must also be how you are when you show how motivation should be.
3. Gauge the target audience's personality
Knowing who you want to teach is one thing, but you must weigh heavily on the group's personality.
Knowing what they like and hold dear is already an edge on your part.
It will lead to the development of your motivational method and, ultimately, your success in the long run. 
You Might Also Get Interested: Effective Tips to Avoid Disappearing Virtual Assistants
How to maintain motivation at work?
It takes quite some time to attain certain types of significant milestone achievements.
Maintaining an elevated motivation while working is vital in helping you reach your goals.
Find inspiration from these easy steps to maintain motivation at work:
1. Recognize your purpose
A good grasp of what you want to achieve, whether small or big, will set you up for success.
Each goal is a reflection of one's drive and motivation.
Recognizing your purpose can give you a clearer picture of what you want and how you can get what you want. It will help you stay motivated enough to put your best foot forward.
2. Be mindful of how you choose your goals
Choosing the right goals is vital to both attaining and maintaining motivation.
In the beginning phase of selecting your goal, you must know what you want to achieve. Practicing this early on in your professional life will help you stick to what matters the most to you for the long haul.
3. Surround yourself with people who support you
Your relationships with your colleagues are essential for maintaining your career motivation.
By being around people who seeks to create a safe, healthy, and supportive work environment, it will be easy for you to achieve that kind of energy that helps you achieve professional goals.
These people will be there for you in good and in bad times. They'll be happy about all your successes and will be of help when you need it the most.
Supportive colleagues will also cheer you on when you need a morale boost because they see the good in you and the beautiful things you can do.
4. Remind yourself of your triumphs
Sometimes we catch ourselves struggling to find the light when it gets bleak at work, making us feel unmotivated and unproductive. So if you find yourself in a rut, always remind yourself of the small and big wins you have done throughout your life.
Patting yourself on the back will help you stay motivated and will eventually help you reach higher goals.
Don't forget to hype yourself up by becoming your biggest fan.
The accomplishments you have done in the past have led you to become the strong, motivated professional that you are today. Remember, you are more than your bad days. 
You Can Also Read: How to motivate employees?