You must have a professional-looking website if you're a freelancer. It is one of the essential parts of your freelancing business.
A good website is your potential client's window to the services you offer, your skills, and the quality of your work. By referring them to your website, you can convince clients to work WITH you, not you working for them.
Many thought that building your website would be expensive. Not only that, it would be time-consuming and is only for those with high web development skills. No wonder many freelancers opted not to have one, and instead, they focused on looking for remote work in freelancing platforms.
When I built my first ever self-hosted website for my accounting practice, I was taken by surprise. Not only that self-hosting a website is not expensive, but it also does not require in-depth web building knowledge to start a simple yet sleek-looking website.
With my website, I got inquiries from clients looking for services that I offer. I look professional, and I could charge double what I previously set with my older clients.
Indeed, having my website was a game-changer for me!
And it can be too, for you. I understand if this can be a little intimidating at the start. It is especially true if you're not a web developer or have no coding background.
I will share some things that I have learned through my freelancing and virtual assistant journey to guide you. As an accountant and a lawyer, building websites isn't something I was trained for.
But with some research, trial and error, and perseverance, I learned and didn't look back since then. So stay with me as I walk you through the steps on setting up your freelancer website.
Step 1. Register your Domain and Get Web Hosting
Self-host a website
First things first, to start a website, you need reliable web hosting.
While you can have a free-hosted website in WordPress.com or Blogger.com, I don't really recommend you to have one. One, these websites do not look professional as they have long URL addresses. Second, you don't have control over the content. Imagine investing so much time and effort in your website, and it will just get shut down by Blogger for an infraction of its rules.
So a self-hosted website is highly recommended.
There are plenty of hosting providers out in the market.
One of the most popular hosting providers right now is BlueHost. It is a top-rated web hosting provider for many bloggers and freelance workers.
Another well-balanced web hosting company is Hostinger. It is a cost-effective choice for beginners or newbies in building websites.
Lastly, I also recommend InterServer, a reliable web hosting company that has been in operation since 1999. It is an independent company that has built a solid reputation in its technical expertise and excellent customer support.
Register your domain
After choosing a web hosting provider, you now need to register your domain. And with domain registration, I recommend that you go to the world's largest and one of the most trusted domain registrars — GoDaddy.
What I love about GoDaddy is its user-friendly interface. It is easily accessible and does not look cluttered. And the name of your domain already sets the overall tone of your website. You mustn't mess with this part.
With more than 78 million domains managed by GoDaddy, it is easily one of the world's largest. It also offers transparent pricing and excellent customer support.
If you want to enjoy 30% OFF from your new domain registration, click here.
Another domain registrar that I would recommend is Dynadot. It is an ICANN-accredited company founded in California. I love Dynadot as it is domain registration simplified.
Its interface is easy to navigate, sleek-looking, clean, and straightforward. The bonus part is, its renewal charges are not very high compared to its competitors.
To check if your desired domain name is still available, kindly follow this link.
Step 2. Install WordPress

Since you're new to web development, I would recommend that you choose WordPress as your platform. It's been my choice since day one, and I've never tried using other website platforms.
It is highly customizable. And it has various plugins that will allow you to build any type of website or get those features you want.
This website runs on WordPress. And all my other digital properties are on WordPress. So you can only imagine my love for this platform.
Step 3. Choose a theme or website design
Before you start building your website, you should plan things first.
You can start by searching images or the internet for possible designs and layouts. You can look for websites in the same industry or field you are part of to check for features you might want to incorporate.
You don't have to be an excellent graphic designer to know what good design is for you. You only have to know what you want and see if it is practical for your website's purpose.
There are plenty of pre-made themes inside WordPress that you can choose from.
The downside is they may not reflect your personality, and they look somewhat generic. So customizing your website is a must.
As a beginner, I would recommend that you use Divi. It is a theme that utilizes a drag-and-drop builder. So no need for you to get acquainted with complicated codes or have previous website building experience.
Divi also has pre-made templates and layouts for different types of pages. You can just drag parts where you want to be. And the output looks polished and professionally done.
Divi creates amazing websites even without the complicated coding knowledge. For $89 a year, buying a Divi theme is a massive steal.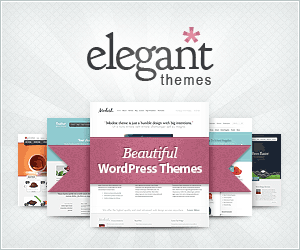 Step 4. Create your pages
You don't need to have tons of pages like a news website is. A freelancer only needs to look professional and packed with information that your potential clients are looking for.
As a starter freelancer website, the following pages should be present:
Homepage – it should talk about what you do, and it sets the overall tone of your website.
About – talks about you and your journey. It is the personal part of your website but should also tell your visitors what is in store for them.
Services – this page tells clients the services you're offering and the rates you're charging for them.
Portfolio – it displays your past works, projects, and some good words from satisfied customers.
Contact – the page that makes it easier for them to get in touch with you, and it could be via a contact form or you leaving your business email address there.
You can also have blogs there if you love writing your thoughts. That's an optional part unless your goal is to have a content website. In this case, the blog would be the crucial part of your website.
Step 5. Publish the website
It is the last part. Once you're satisfied with everything, from the design to the text or content, you are now ready to hit that publish button.
But this is not the end of it yet. Your website will constantly evolve as you grow as well as a freelancer. You'll tweak some parts here and there, and you can add new projects that you're proud of for display.
Building your website for the first time is really nerve-wracking. But it is just a matter of a leap of faith. Go on and start one now, as it would drastically change how you get clients and do your work.