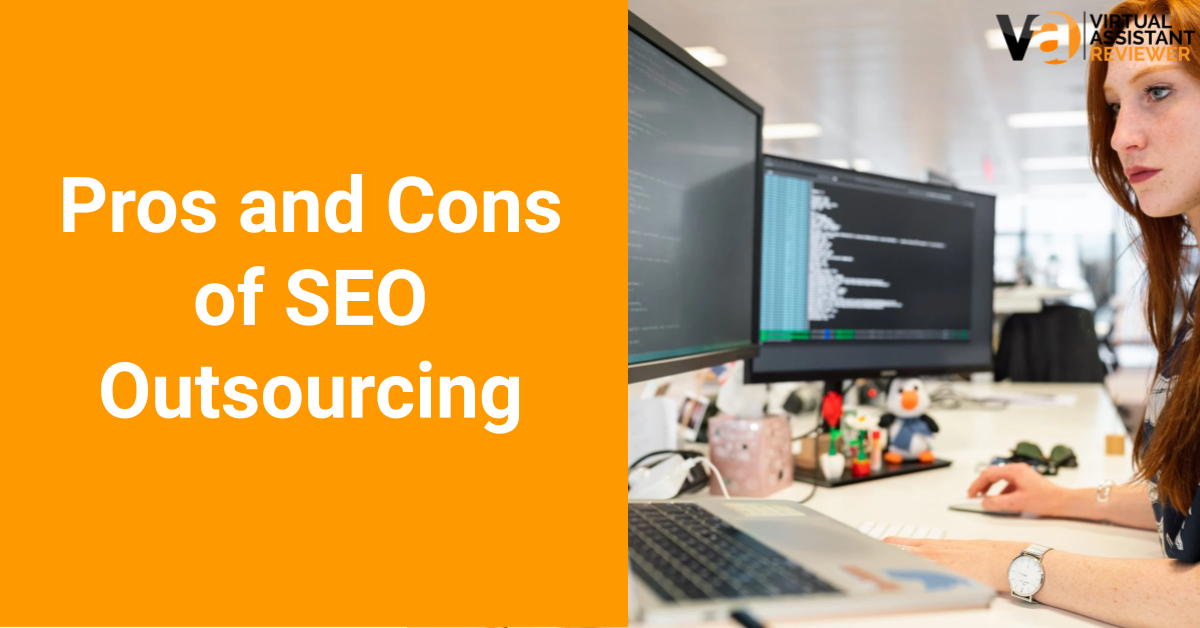 Outsourcing something as crucial as SEO can significantly impact your company and the productivity of your in-house marketing team. It can have either a disastrous or a positive impact. 
It's risky, and there's no quick way to win – it's a long game – but it can be a rewarding game worth playing.
SEO outsourcing is becoming more common these days. The two main reasons companies choose to outsource are reducing costs and focusing on core company priorities and planning.
However, recent reports indicate a shift in business thinking. Outsourcing is no longer solely about cost savings. It has become a vital tool in the creative process of many companies marketing campaigns.
What is SEO Outsourcing?
SEO Outsourcing is the act of delegating responsibility for search engine optimization (SEO) work to an outside provider. If you outsource SEO services outside your home country, we use the term offshore SEO outsourcing.
Off-page SEO services, including link building, social bookmarking, content publishing, local business listings, and PPC ads, are also divided into two types of SEO outsourcing.
On-page SEO services, including HTML job optimization, keyword testing, and strategic analysis, are also divided into two kinds of SEO outsourcing. SEO services are typically outsourced to reduce costs and save time.
How to Outsource SEO?
Outsourcing SEO is not as simple as working in any other industry. The truth is that SEO takes time, and most outsourcing companies mislead customers by claiming that results will be visible within the next month.
Most other outsourcing jobs are completed as soon as the job is handed over. The situation is a little different when it comes to SEO. The important thing is to choose the right outsourcing provider.
The important things to consider when outsourcing SEO include:
Choose a reputable company with a large client base.
Always be consistent with your marketing and branding objectives.
Set measurable goals and be clear about your expectations.
Agree on a plan of action and assess the amount of work.
Monitor progress every month and always request reports.
Pros and Cons of SEO Outsourcing
Aside from scaling and cost savings, SEO outsourcing has numerous other advantages. Of course, there are some drawbacks, so let's go over the benefits and disadvantages of outsourcing SEO.
Pros of SEO Outsourcing
Save Time
It is the first and most fundamental advantage of outsourcing your SEO efforts. Optimizing your website's pages and content to rank higher on search engine result pages (SERPs) takes time. There is no shortcut if you want to maximize the benefits of SEO. Having seasoned professionals handle this aspect of your SEO campaigns will save your company time.
Cost-Effective
SEO is a complex and challenging process. It is usually not worth the time and money to train an in-house full-time employee on SEO. They may not have the necessary skillsets. And the training may take months. Furthermore, even if they learn SEO, they may not have enough experience to execute them properly. Marketing departments are already overburdened.
If you want it to lead to success, you will need someone with years of experience or a diversified team of pros who specialize in different parts of SEO and digital marketing campaigns. Outsourcing SEO services allow you to hire an entire group of professionals for a fraction of the expense of hiring them in-house.
For low cost, an SEO firm or agency can give much value. Take note that SEO is an investment that pays off in the long run. It is significantly more costly to do SEO wrong from the beginning than to get it right.
Reap Results
A digital agency or SEO service provider can deliver what you want. They can put a whole digital marketing strategy, including a keyword strategy, lead generation, and content marketing strategy.
With experienced and seasoned SEO practitioners, you can start seeing results quickly from the content and traffic you already have. Developing and implementing an effective SEO strategy on a site with otherwise high traffic and content can often yield quick results.
You can also expect work immediately if you outsource SEO instead of the usual delays that result from in-house pre-planning and planning before execution. After all, less experienced professionals will need time to learn and work things out before they begin. In contrast, proven SEO professionals will face little to no learning curve.
Furthermore, your SEO efforts should be measured, tested, and improved over time – this is why it's called Search Engine Optimization. Doing a minimal amount of SEO in-house and then dropping it over time is a sure-fire way to see absolutely zero results.
Better Marketing Strategy
Many businesses practice "SEO" by writing content and hoping for organic traffic and leads. While having hope is lovely, it has little to do with good SEO.
An excellent SEO company will assist you in developing a competitive strategy in the following areas:
A full-service digital marketing agency can take what you have and turn it into a digital marketing strategy. It means connecting your SEO efforts to your video creation efforts, social media efforts, email campaign efforts, and so on.
You also need to ensure that your SEO efforts aren't negatively impacting your conversion optimization (CRO) efforts, the overall user journey, and experience. However, some SEO firms specializing in SEO can also harm your general digital marketing. Because sometimes, they don't consider the impact of their efforts on user experience, conversions, and the like.
Maintain White Hat SEO Practices
An excellent SEO company will use white hat SEO practices, the "good" types of techniques that will improve your SEO rather than harm it, as "black hat" SEO methods can. For example, obtaining backlinks from spammy websites and directories is a black hat SEO tactic that will harm your SEO and domain authority score.
Gain Acess to Powerful SEO Tools and Expertise
SEO firms typically have access to cutting-edge SEO tools, which can be costly or burdensome for marketers to justify in their budgets. Furthermore, learning and harnessing the power of these tools, such as SEMRush, Moz, and Ahrefs, not to mention more enterprise SEO tools like seoClarity and BrightEdge, can take years.
SEO is also part of a broader range of services provided by digital marketing firms. You gain access to SEO expertise and expertise in related disciplines. It means that when you outsource SEO services to a digital agency, you gain access to an entire team of digital experts, tools, and resources to assist you with your needs.
Long term Solution
Your business website cannot be optimized all at once. It is not a one-time thing, and then results will come. SEO is a continuous process that requires ongoing maintenance. So, once again, in-house SEO will result in financial difficulties. As a result, hiring any foreign service provider for a long-term solution will be highly beneficial.
Cons of SEO Outsourcing
Double Doubts
Unless you've done business with them before, hiring any offshore or foreign company can be a risky proposition. You never know what you're going to get when you buy a cat in a bag. Furthermore, two organizations with identical offers can provide disparate results. So, the bottom line is that we won't be able to judge until we begin working with one of them.
Cultural Disparities
On the other hand, globalization and the Internet have made it incredibly simple to collaborate across geographical boundaries. It has undoubtedly expanded the number of job opportunities available on the Internet. However, cultural hurdles may impair this working relationship; for example, differences in festivals and holidays may create a slight delay in work on both sides.
Utilization of Black Hat SEO
Sometimes the company providing the services will try too hard to impress the outsourced company by using Black Hat SEO, such as gaining paid links or doing scramming, and so on. It may provide good results to clients on short notice, but it will harm the outsourced company in the long run. As a result, this could be even more dangerous than a lack of SEO efficiency.
Takeaway
When engaging an outsourced SEO service, there are many factors to consider. This decision has significant benefits and drawbacks, as with other business decisions.
Consider all of your options, make an educated decision, and see your costs drop as your results rise. Make sure you have all of the facts before making a decision. Professional SEO specialists can be an excellent long-term investment that will save you a significant amount of time and money.