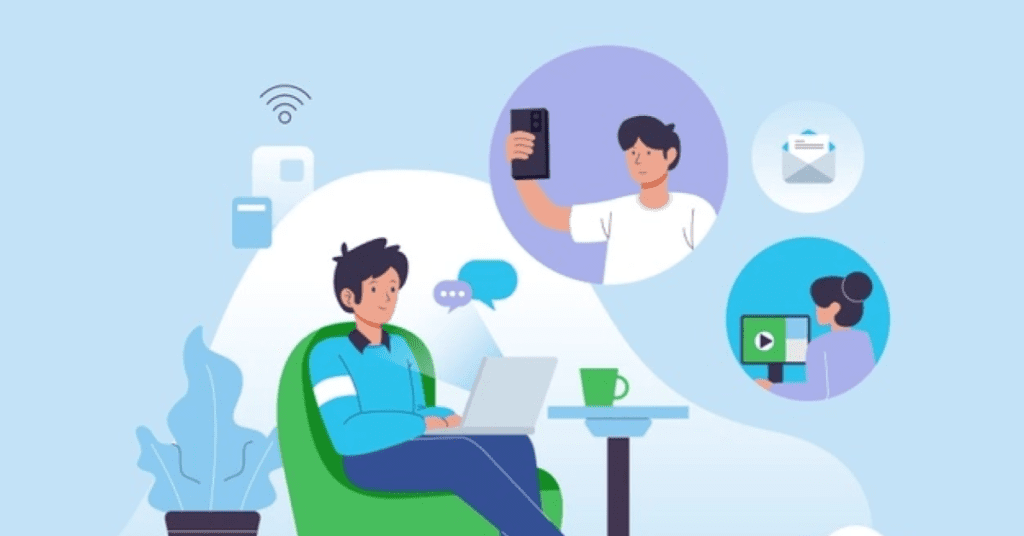 Remote work has been growing in popularity since the massive advancement in telecommunicating technology.
And the global pandemic that started in 2020 has seen the explosion of remote work and work-from-home set-ups, following the stringent lockdowns and restrictions to movement and public gathering.
If you want to start working remotely this year, there are several types of remote jobs to choose from.
One of which is remote data entry jobs.
If you have excellent keyboarding abilities, the aptitude for precision, and the ability to work under pressure, data entry could be a good fit for you. Employers from various industries hire for data entry roles to do away with routine tasks and focus on the more essential and enjoyable part of running their business.
This article will identify the critical aspects of this job and show you how to get a job in the field.
What is a Remote Data Entry Job?
Remote data entry jobs are critical in both large and small businesses. Data entry professionals are tasked to enter data into a database or documentation platform using computers and data processing programs to be transformed relevant information.
Remote data entry professionals are employed in a wide range of industries. It includes healthcare, finance, retail, and transportation. Electronic data processors, typists, and word processors are among those who perform data entry jobs.
Home-based or remote data entry jobs may differ significantly from office work regarding how they are carried out.
Working for micro-labor offices that use crowdsourcing tactics, data entry operators may do small bits of work for a small compensation. This model is becoming increasingly popular.
Some data entry professionals work for more traditional data entry companies. These companies are often business process outsourcing (BPO) firms where workers get paid hourly or per-word rates for the entire project.
What Skills Do You Need to Work in Remote Data Entry Job?
Data entry is not a particularly demanding occupation. If you want to start a career in data entry, you should let potential employers, companies, and clients know that your most vital skills include:
Organization
Optimistic
Attention to detail
Ability to work independently or as part of a team
Deadline-oriented
Equipment Needed for Remote Data Jobs
Home computer with high-speed internet access
Numeric keypad. This is a lifesaver when entering a large volume of numbers while doing data entry.
Comfortable home office. You will be sitting at your computer for extended amounts of time. Your desk chair should be comfortable, and your workstation should be simple to use.
Access to common data processing programs. It is a good idea to have access to as many programs as possible, ranging from Microsoft Office to G Suite, so that you will be prepared for any data entry job.
Types of Remote Data Entry Jobs
Remote data entry jobs come in different roles. The responsibilities vary by industry. Employers may add more general office responsibilities to the job. The following are examples of data entry jobs:
Remote Data Entry Clerk
This job entails basic information input. In numeric or alphabetic, from one format to another, via keyboarding.
Remote Data Entry Keyer
This job involves entering or scanning figures or data into computer software systems, usually from hard copies of paper documents.
Remote Transcriptionist
Working as a transcriptionist requires listening to recordings and transcribing the information into reports or other word documents.
Remote Word Processor/Typist
This basic typing job includes entering data for text documents, correspondence, and reports.
Remote Data Entry Job Salary
In the US, data entry jobs earn an average of $15.73 per hour. But if you compare this average hourly wage to countries like the Philippines, the pay disparity is staggering.
According to PayScale, hourly wages for data entry jobs in the Philippines are averaged at Php82.42 or $1.65 per hour. That is roughly 89% savings.
But bear in mind that this is an average and remote; more experienced and highly skilled workers can charge as high as Php405 or $8 per hour.
How to Find Legitimate Remote Data Entry Jobs
Unfortunately, many online advertisements for remote data entry jobs may be remote scams.
Any data entry position that promises high pay is almost certainly not what it appears to be.
It should be avoided, or at the very least, thoroughly vetted.
But suppose you're looking for data entry jobs in reputable virtual assistant platforms. In that case, you can be assured that these job postings have been thoroughly vetted by the platform's quality control personnel and researchers and verified that a reputable employer offers them.
Best Remote Data Entry Jobs
Today, becoming a data entry clerk does not have to be difficult.
If you believe you have what it takes to make a name for yourself in the field of data entry, give your best shot to get the job. We have listed a few reputable sites for you to discover:
Clickworker
Are you looking for a way to supplement your income by working on small, remote projects? That's exactly what Clickworker allows you to do.
Micro-jobs, or jobs that pay less than a dollar per assignment, are available to anyone interested in data entry, writing, or transcription services.
You can complete these tasks in a short amount of time, which will benefit the company's partners. If you take on the job part-time, it will be easier than ever to supplement your income.
Amazon Mechanical Turk
If you are looking for a remote data entry job, working for Amazon's Mechanical Turk is the right place for you.
You can choose what kind of work you want to do on the Mechanical Turk marketplace.
When you create a profile on the marketplace, you will be able to work on projects you are interested in, which have been shared by companies worldwide.
This level of flexibility makes it simple for anyone looking for a remote data entry job to gain experience.
Scribie
If you have excellent typing skills and are eager to work from home should apply to the Scribie team.
Scribie hires freelancers who want to make a living by transcribing a wide range of client files.
Scribie will connect its employees to their client bullpen. Wherein, you can transcribe a six-minute audio file for pay-per-hour based on your experience.
Microworkers
It has a wide range of tasks, some of which include data entry. Some of the jobs it advertises pay more than comparable jobs on other micro-tasking sites.
The site also displays a percentage for each job that indicates how frequently the job poster has approved previous workers' work.
You are only compensated for work that has been approved.
Once you reach the $10 payout threshold, completed jobs are sent directly to your PayPal account.
Keep an eye out for scam jobs advertised on Microworkers.
Takeaway
Remote data entry is one of the easiest jobs in the market.
So, if you are searching for a reliable source of income, industry trends state that this field will continue to thrive.
Work should always be available and in a variety of areas.