The Philippines is dubbed by many as the best place to work remotely. It isn't pricey since the cost of living is a lot lower than in wealthier countries. Eating in restaurants doesn't have to burn your wallet, while daily living expenses allow you to get by so quickly.
Filipinos are known to be very hospitable, and it's easy to spot places where you can work in peace. Communication isn't much of an issue here since most people from this country are fluent in English.
There are a lot of fabulous destinations in the Philippines that can help you get great work opportunities. We've compiled a list of the five best places to work remotely in this beautiful country. It can make your working condition a lot breezier.
Cebu
Cebu is well-known for those who belong to the outsourcing industry. Sandwiched in the middle of the Philippines, Cebu is a gateway to most major travel destinations. Cebuanos are bubbly and approachable, so it's easy to make friends with people who deem it the best place to work remotely. 
The city is sprawling with coffee shops where the internet connection is pristine. There are also a lot of friendly coworking spaces in this buzzing metropolis. You might enjoy working inside these ideal coworking spaces, such as:
This coworking space is among the most well-known places in Cebu. It has its library and offers lockers for its customers. You don't have to worry about your internet lagging since its connection is impressive. 
Baguio
Known for its chilly climate, Baguio is dubbed as the mountain resort city. It is situated in North Luzon, Philippines. During the summer, people flock here to experience the cozy and cold weather. Remote workers adore this city since its internet connectivity is on par, making it one of the best places for remote work. You might want to pay a visit to these spaces: 
This place has a good rating for customers making it one of the most popular coworking spaces in the summer destination in the Philippines.
This place offers free drinks and super-fast internet. It is one of the top coworking spaces in the city for its fantastic service. 
Iloilo
Iloilo can be likened to megacities such as Davao and Cebu since it shares these two cities' charm and surroundings. It is one of the best places for remote work because of the praises it gets from digital nomads.
It may be a city, but it brings so much peace and serenity. The place is known for its super-fast internet that is reasonably priced.
There is no shortage of coworking spaces in Iloilo. The quality amenities are good steals. This city is a good option for people who want to explore and work away from home. Here are some of the city's best coworking spaces:
This place offers super speedy internet and reliable printing. Many people rate this as one of the best in the city.
This coworking space prides itself on its amazing amenities and packages. Not only does it have super speedy internet, but it also offers its clients free drinks such as tea, juice, coffee, and water. The best part is that it is open every day.
Makati
Makati is the country's leading financial center. It is an ideal city for remote workers since it has the most advanced and modern infrastructure. Finding super-fast internet is so easy to find. It is easy to spot internet places around the city for free. Here are some of the city's most awesome coworking spaces:
This place offers a safe and cozy coliving space for travelers and digital nomads. They provide personal lockers and meeting rooms. The internet connection is also reliable.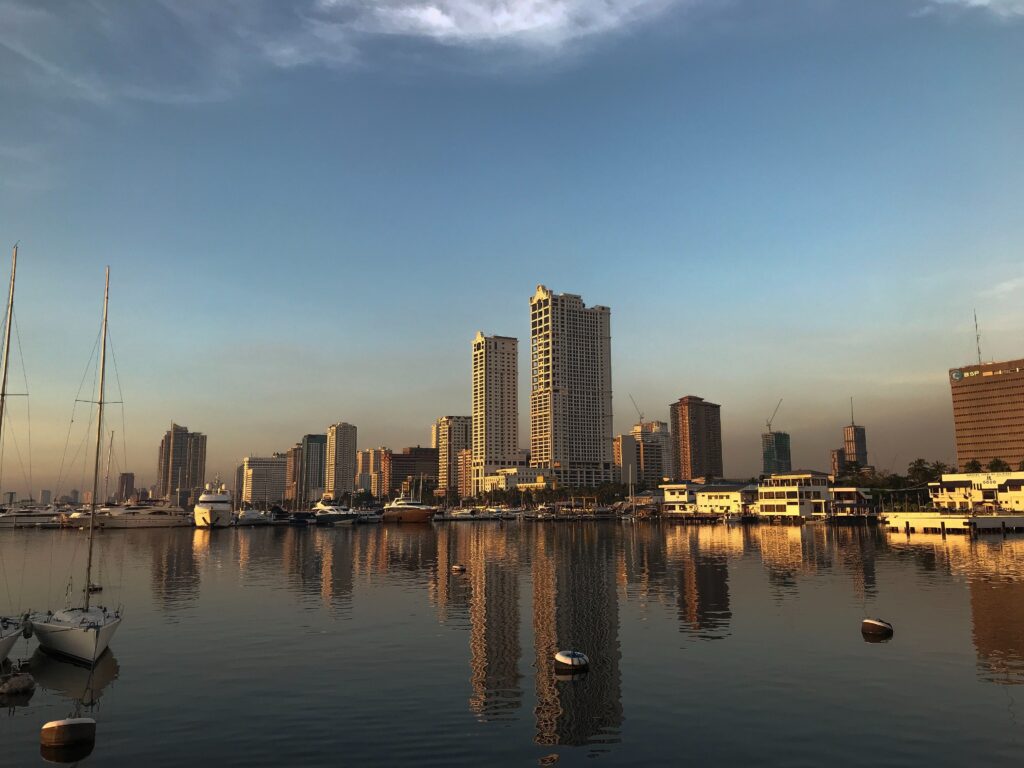 Manila
Manila is packed with people, cars, and excellent views. It may be known for its heavy traffic but staying in a trusty coworking space gives you the freedom to not worry much about dealing with the stressful commute. Since it's the country's capital, it is not short on facilities and state-of-the-art technology, ideal for a remote worker. 
So you can start the first step of becoming a remote worker and relocate to these cities. You'll get to live in a brand new city, immerse with the local culture, all the while earning a living. To help you jumpstart your remote work journey, learn the answers to frequently asked questions on how to become a successful virtual assistant in the Philippines.