One of the most often asked questions is, "What is a virtual assistant?" and " How to become a successful virtual assistant?"
This article answers questions concerning virtual assistants that people regularly ask. The article below will help clarify the process that it would take and the skills needed to become a great virtual assistant and catch the eyes of some great companies that have implemented remote work set-ups.
What is a Virtual Assistant?
A virtual assistant is a remote assistant. In the early '90s, businesses discovered that they didn't have to bring employees into the office to do business, which resulted in assistants staying at home and working through teleconferencing. The growing importance of the internet has led to the explosion of the virtual assistants' industry and has made remote work available to every profession.
Virtual assistants are very popular, especially for small business owners and entrepreneurs who need support but don't want to incur additional overhead for an office space. It is an effective method of lowering administrative costs without reducing the number of staff needed to run the business organization. Small and mid-size organizations rely heavily on virtual assistants outsourced to countries like India and the Philippines, particularly for non-specialized and non-technical tasks.
Virtual assistants theoretically can do every regular assistant can do but in a virtual or remote environment. The rapid technological development has created ways to get past prior restrictions that are still deliverable in person. Communication tools, video conferencing, online calendars, and collaborative project management tools have bridged many previously identified limitations. At present, an office assistant and a virtual assistant can deliver the same service.
The scope of work has also expanded through the years. The previously limited to mundane and menial clerical tasks, virtual assistants are now expected to perform many technical and highly specialized skills. Virtual assistants are no longer confined to scheduling and making appointments for their clients. They can now range from social media managers, graphic artists, video editors, web developers, and copywriters.
How does a Virtual Assistant Work?
Virtual assistants in the Philippines may work as employees of the business, be it part-time or full-time. Virtual assistants may also be deemed as independent contractors rendering service to the client.
Employed virtual assistants are hired to work for one company, called the employer. The employer provides the rules, hours of work, and the means of rendering the work.
Unlike employed virtual assistants, independent contractors are usually paid for specific deliverables without control over the manner of carrying out the various tasks involved. In most cases, independent contractors may have staff employed under them to assist in delivering a project.
Full-time virtual assistants work for approximately eight (8) hours, while part-time virtual assistants work for the hours mentioned above daily.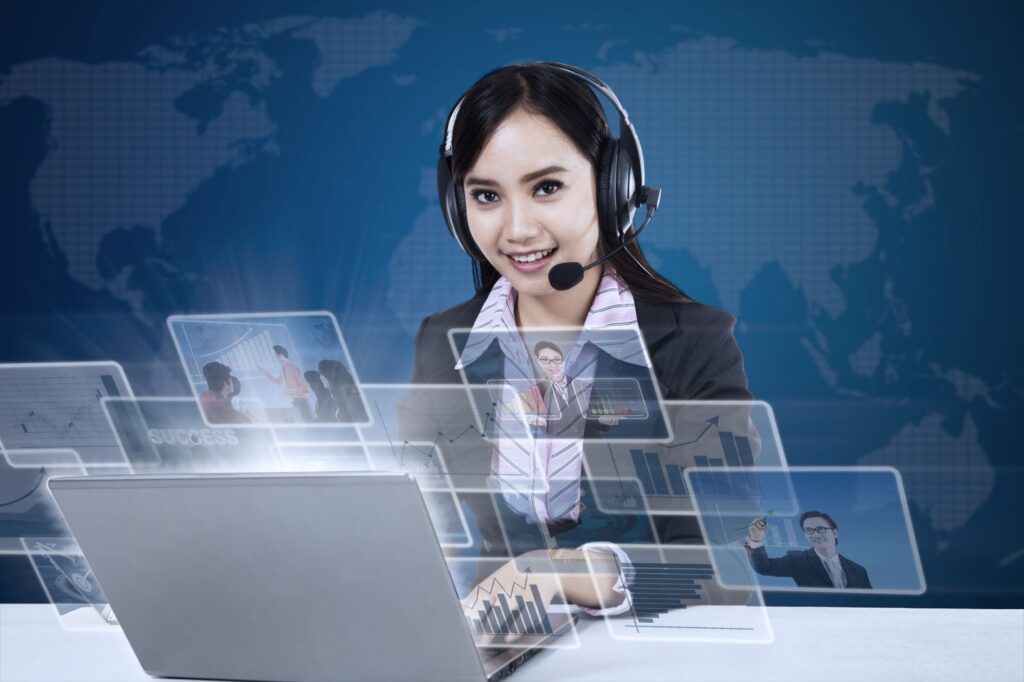 Why should you consider a Virtual Assistant position?
Many people in the Philippines have now signified their desire to become virtual assistants. The most common reasons are flexibility of work and the relative freedom compared to a regular 8 to 5 job. But there are also other factors which include the following:
1. You can work as much or as little as you'd want.
The absence of decent-paying part-time jobs forced many to work full time. But working as virtual assistants, you get higher pay even for a part-time position. Thus, you are in the position to decide how much or how little you will need to work.
A mother can choose a part-time position to have more time to spend with her kids. A breadwinner fresh college graduate can work as much as seven (7) days a week to earn extra to pay for growing family bills. It is empowering for many to be given this kind of option at work.
2. You have the freedom to do your work anywhere you wish.
As long as you have your laptop and a stable internet connection, you can work from anywhere in the world. As a virtual assistant, you can join the growing movement of digital nomads — professionals who make a living while traveling the globe. In other words, becoming a virtual assistant makes one non-location-dependent and gives more freedom to discover new countries and cultures.
3. Using your creativity is part of the deal.
Working online and virtually has shackled all the socially imposed limitations on an office worker. A virtual assistant is no longer bound by the usual protocols and decorum and has given much leeway to achieve desired results. A virtual assistant is expected to be creative, not only in the arts and design but also in finding ways to solve problems and deliver results.
4. It's well worth your effort.
Earning money and having the flexibility to work while enjoying the sun on a beach in the Philippines or a night market in Bangkok are just two things that will make everything worth the effort.
What are the skills needed to be a Virtual Assistant in the Philippines?
Taking on the role of a virtual assistant is a process that takes time. Even college graduates may not necessarily have the requisite virtual assistant skills. Fortunately, the needed knowledge and skills can be learned regardless of your background or educational attainment. An aspiring virtual assistant may pick specific in-demand skills, and after gaining significant competency, one may apply for a position as fully employed or as a contractor.
Here are the tops skills of a successful virtual assistant:
Communication skills: Among the most common virtual assistant duties are report preparation, e-mail handling, and making presentations. A virtual assistant must be an effective communicator, be it verbal or written.
Word processing skills: The work of a virtual assistant revolves mainly around Word processing. The mastery encompasses the basic use of Word processing software, typing speed and accuracy, and formatting and designing skills for reports and publication materials.
Computer skills: A virtual assistant needs to understand computing technology and how the internet and computers work. One cannot work remotely or virtually without the aid of computers.
Cloud-based knowledge: As a virtual assistant, one must know how to use electronic data transfer so that you and your clients may efficiently communicate when working remotely. Examples are Google Drive, Dropbox, Google voice service, Password management, etc.
Time management skills: An accomplished virtual assistant is a great time manager. Mapping out tasks and deadlines are just ways to ensure that there are no backlogs and everything is well within the project timeline.
Organizational skills: It is the skill that lets you focus on essential tasks and allocating much-needed resources to more pressing matters or those deemed as priorities. Organization means creating deadlines and sticking to them. It also encompasses project management, creating feasible schedules, and delegating tasks.
Take-charge attitude: Taking charge entails adopting a positive attitude and committing to making your ambitions a reality. As a virtual assistant, one is expected to take the initiative, aspiring to go beyond mediocrity and be a leader.
Decision making: An excellent virtual assistant needs to be a critical thinker. It is not all the time your boss or client guides or spoon-feeds you to accomplish specific tasks. There are many instances that a virtual assistant will be left alone to decide on matters, and one must be able to make a quick judgment.
Commitment to learning: Each day is a chance to learn something new. True to that old age adage, every person is a lifelong learner. A virtual assistant must strive to innovate and learn new skills to become more competitive continuously. It is especially true now that many people are joining the thousands of people already working online.
How to apply for a Virtual Assistant in the Philippines?
You don't have to go far to get a virtual assistant job in the Philippines. A virtual assistant position can be both full-time and freelance. Here is the list of best job marketplaces in the Philippines that are looking for virtual assistants in various industries: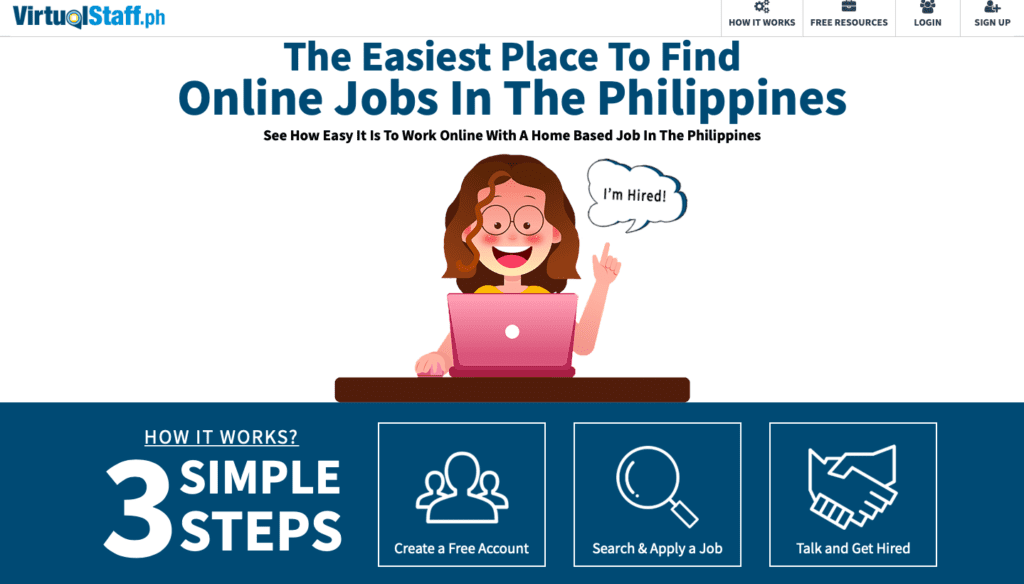 1. VirtualStaff.ph
VirtualStaff.ph is dedicated to Philippine virtual assistants who are hardworking, highly-skilled, determined, loyal and speak excellent English. The website does not charge virtual assistants when applying for online jobs. The website serves as a jobs board for employers looking for full-time or part-time virtual assistants and not freelancers.
To apply, you must set up a VirtualStaff.ph account to be able to apply and send your resume to the employers. To create your worker's profile, you will be asked to describe any relevant job information, rate your skills, state employment background, interests, hobbies, etc. Based on experience, you will have a higher chance of getting hired if you customize your profile to appeal to a particular position or specific competency.
READ MORE: Our Comprehensive Review on VirtualStaff.ph
2. OnlineJobs.ph
With thousands of employers signed up on the platform, it is understandable that OnlineJobs.ph created the most extensive database of virtual assistants in the Philippines. Like VirtualStaff.ph, you need to sign up as a worker and create your profile before you get to start applying for positions.
As long as you're at least 18 years of age or are legally authorized to work, you can apply inside OnlineJobs.ph. Register your account in OnlineJobs.ph, and you will be required to submit identification documents to prove your authenticity, which will help your trust score. The more verified your account, the higher chance you can get hired.
READ MORE: Our Comprehensive Review on OnlineJobs.ph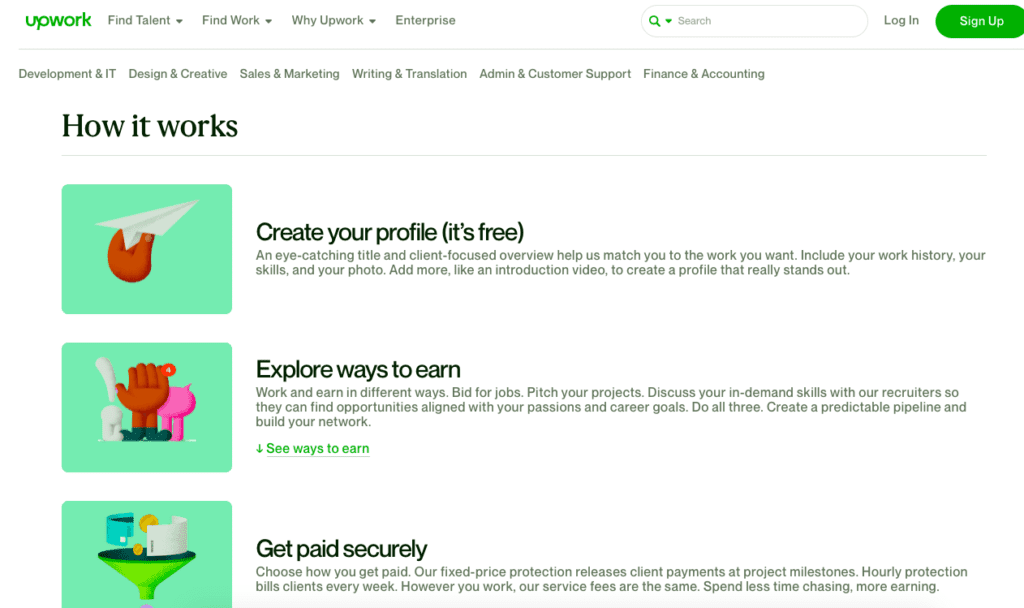 3. Upwork
If you're looking for an hourly or fixed-price job, you may search on Upwork's Talent Marketplace. When your profile was approved and accepted, you can start submitting proposals, including your expected rate and a brief explainer about your skills, work experience, and just about how simply awesome you are for the job. The proposal may also include some strategies you think would be beneficial to the project or merely an opportunity to build rapport with the potential employer or client.
4. LinkedIn
LinkedIn is the largest professional network with 756 million members in more than 200 countries worldwide. So you'll never run out of opportunities or job vacancies here in companies looking for a reliable virtual assistant or any remote job position. To follow the step-by-step application process on LinkedIn, check the video link here.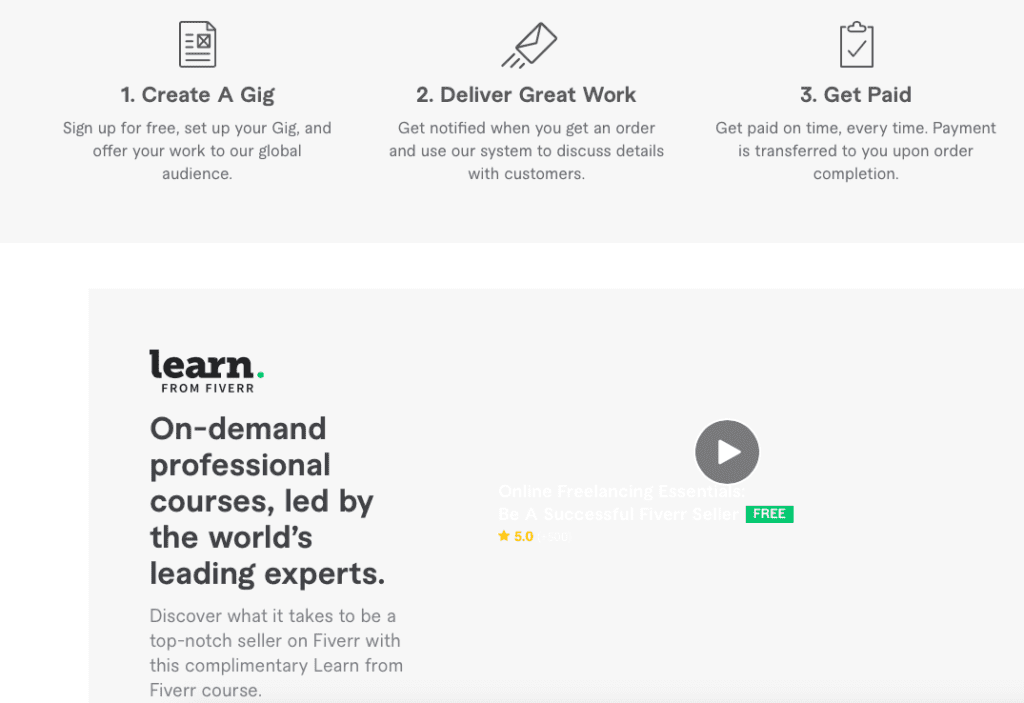 5. Fiverr
Another option is to offer your virtual assistance services to Fiverr clients looking for freelance virtual assistants or task-based. You can sign-up for free, set up your gig, deliver your work, and get paid.
Conclusion
You must keep learning and stay on top of new developments, especially in the virtual assistant industry. You must stay on top of the latest developments, industry trends, and recent technology to find more efficient workarounds. A diverse skill set allows you to be of more service to your clients and be more valuable to the organization or business.
In any case, if you've found a specific skill set that is in demand in the virtual assistant industry, you can start applying for jobs now. It was said that experience is still the best teacher. You cannot know your potential or how far you get in the industry if you don't start and land your first ever remote work.
It will be difficult at the start. But believe me, based on experience, it will be a fantastic journey, nothing like you've ever experienced before. Becoming a virtual assistant will change your life and your family's life. Start owning your time and gaining freedom now.