Freelancing is no longer associated with being unemployed or not having a regular stable job. Many skilled workers now prefer the freedom of self-employment, and employers worldwide are now more inclined to welcome contractors as an addition to their crop of talents.
Freelancers are self-employed professionals who can work on short-term contracts and long-term projects.
Freelancers can typically find employment in a wide range of fields, completing tasks and filling responsibilities for clients on an as-needed basis. They can also be engaged in specific projects that require particular skills.
If you're an aspiring online freelancer, you need to learn a few skills to make you stand out among other freelancers.
And starting to learn the hard and soft skills that freelancers may employ as they render services as early as possible may ensure your success in the industry.
This post will list the freelance skills that every freelancer should focus on learning and enhancing.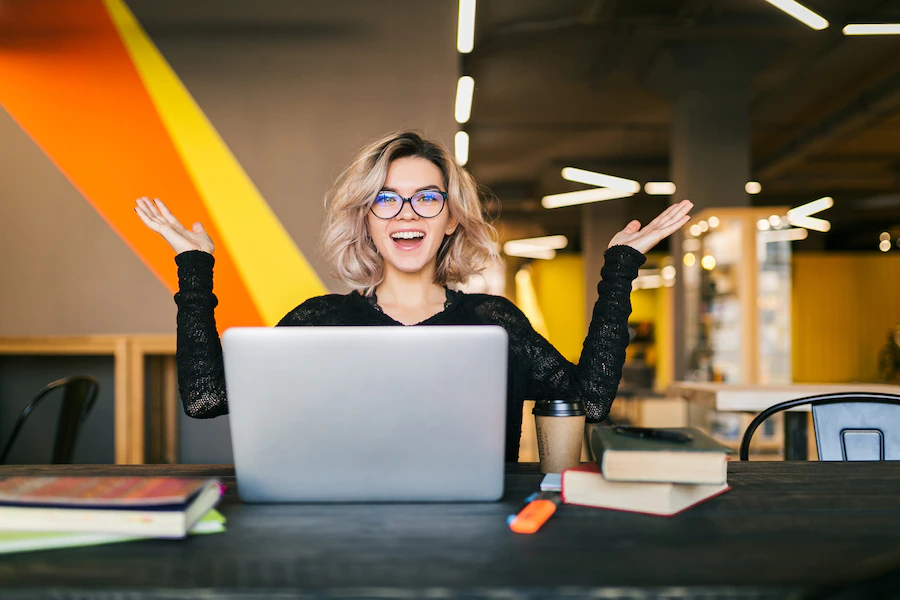 What exactly are freelance skills?
Freelance skills pertain to talents that enable freelancers to engage with businesses more effectively, advertise their services more effectively, and accomplish their job for clients more efficiently.
Freelancers typically get jobs when a company contracts them to perform a particular task or provide a service. They are self-employed and work for clients as contractors rather than employees by businesses.
Freelancers are typically well-versed in specialized skills or types of service. The more experienced freelancers get, the higher the rate they can charge their clients.
Freelancers' most popular jobs or projects are language teaching, web development, writing, editing, graphic design, and accountancy.
Apart from the specialized skills you need to deliver services, a freelancer also needs to hone specific skills to ensure that you provide solutions to your clients.
As a freelancer, you can expect to do the following tasks once hired:
Track the time spent on projects.
Comply with all project requirements
Consult with clients about project concepts.
Direct business inquiries to the client.
Manage multiple tasks at the same time
Versatile Skills Every Freelancer Should Have
As a freelancer, you can highlight your strengths by learning various hard and soft skills. Some of the versatile skills that are must-have for any freelancer are the following:
Communication
Communication skills enable freelancers to discuss project needs with clients objectively and clearly, such as timelines, supplies, and content. Having excellent communication skills, both oral and written is crucial to the success of the engagements with the client. 
Clear communication promotes real-time assessments of project status and improves the overall quality of the job. You can also use these abilities to express job enhancements and modifications of ideas.
Industry Knowledge
Freelancers sometimes operate individually and without much supervision, so understanding the industry where the client's business belongs is advantageous.
Since freelancers are not working in a traditional workplace, they may rely on their knowledge to complete jobs. They may reach out to specific experts, and having someone who knows the industry very well will come in handy.
A freelancer with industry knowledge usually becomes more confident, more capable of navigating the industry's intricacies, and more dependable.
Marketing
Marketing has been an essential component of any business. About 63 percent of business owners feel marketing is the most necessary expense for their company's growth. 
A successful marketing strategy will include a multi-channel approach that includes email, content, social media, automation, and search engine optimization (SEO).
Freelance marketers are frequently adept in most or all these channels, are often more efficient than in-house marketing teams and are sometimes even less expensive. You get to hire their experience and expertise without the commitment of full-time employment.
But as a freelancer, you also need to learn how to market yourself. To get clients, freelancers are at most marketing people as well. You can close negotiations with interested clients by selling your credentials, expertise, and portfolio.
Writing and editing
For decades, artists romanticize the writing career as the starving artist or creative recluse, shut away from civilization, working on the next great novel. For certain fiction writers, this may be true.
There is, however, a vast field of commercial writing that encompasses everything from site material to technical manuals to journalism, grant writing, and advertising or copywriting. All of this must be organized and edited by editors.
So a good writer can easily land a freelancing gig. It is one of the most popular freelancer jobs that you may encounter on job boards and the service marketplaces. It is very flexible, and you can work on projects that you like.
Graphic Design
As a freelancer, you may need to present your services using a logo or an image. Having graphic design skills allows you to describe your freelance services accurately. 
For example, if you're a freelance writer specializing in educational content, you may use a school-related logo, such as textbooks or chalkboards. So a graphic design skill will be a plus for any freelancer applying for service projects.
Creativity
Freelancers can use their creativity to improve their tasks and improve their abilities. Creativity could assist them in brainstorming project ideas while still matching the expectations and criteria.
For example, suppose you hired a freelance graphic designer to provide a design. Being highly creative, the freelancer created high-quality, one-of-a-kind content for the said project that distinguishes them from other freelancers. Impressed, you may want to continue employing the freelancer's services.
Being a skilled graphic designer is one thing. But being very creative and producing awesome designs is another.
Web Design
A freelancer that can create and design a website is poised to get more clients. Web designing may not be the expertise you offer your clients, but if you know the basics, you can build a website to promote and post your project portfolio.
Since promoting your skills and talents as a freelancer is very important, it is advantageous that a freelancer knows how to create a simple website. Such a website will be an online portfolio for your completed projects.
And if eventually, you become an expert, you may add web design services to your offerings.
Project Management
Because freelancers generally work on multiple projects simultaneously, they must have strong project management abilities. These abilities include organizational capacity, being goal-oriented, and proactivity. Freelancers can keep track of future deadlines and prioritize jobs based on the order in which they are due.
Social Media
Marketing freelancers frequently develop visual material for a company's social media page. Having social media abilities allows freelancers to understand the kind of online material that attracts attention and persuades consumers to interact with a firm while maintaining current social media trends.
Data Analysis
Data analysts are freelancers who collect, understand and evaluate data. They could employ data analysis to examine a company's sales, target audience, and marketing efforts to discover areas for improvement and develop plans to increase corporate sales. If you freelance in retail, manufacturing, hospitality, marketing, or finance, data analysis might be a valuable skill to master.
You Can Also Check: Top 10 Skills You Must Have as a Virtual Assistant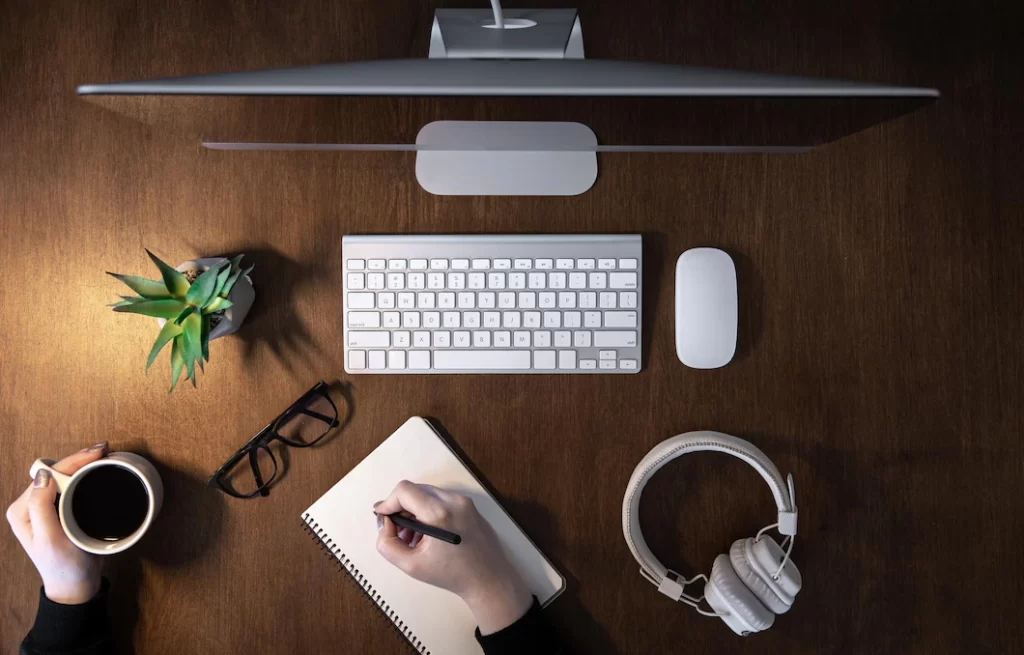 How to Boost Your Freelance Skills
Here are some ideas to help you enhance your freelance skills:
Step out of your comfort zone
The more ease you are in your work, the less likely you will grow emotionally and professionally. Once you've identified your strengths and weaknesses, it's time to go bald: practically challenge yourself and provide you with long-term and short-term rewards.
You could decide to learn a new coding language and set goals for yourself each time you know anything further. Or even a new language to show how far you've come over time. Or start a new side project to obtain sales experience if you don't already have any and want to broaden your horizons.
Challenging ourselves is one of the best things we can do as freelancers since it motivates us to improve.
Focus on transferable skills
If you have transferrable solid talents, you may get more work. You can apply for employment outside of your field that demands the same knowledge and skills you do in your current job. Consider honing your communication, time-management, and organizational skills to better promote yourself.
Enroll in Online Courses and Workshops
Courses, masterclasses, and workshops are excellent ways to learn new skills or improve existing ones. You can take an in-person or online class, something that will get you a credential or something that will only benefit you.
Regardless of the style of learning environment you choose, these are excellent strategies to enhance your talents.
Make time to learn, manage your timetable, and set objectives and milestones for yourself since having a concentrated purpose helps you learn more and better.
Request for feedback
When you hand over a completed job to a client, solicit feedback. Receiving comments might assist you in determining which talents you need to improve. Apply any client feedback, suggestions, and notes to future projects to continue developing your abilities and the quality of your work.