According to research, content writing is the most efficient means of improving search engine rankings, attracting new clients, and developing good branding for your business.
Content marketing can produce at least three times more leads than any sponsored search, yet it costs 62% less.
It's essential to provide new content material that serves to satisfy your website visitors. While many businesses find it challenging to invest time and effort into creating content, it is not impossible an impossible undertaking.
Excellent content marketing, however, requires a solid and competent outstanding team of content writers. You may benefit from employing a team of remote content writers if you don't have a committed writer on your team or your workers aren't skilled for writing.
Even though working remotely has many advantages, you may have trouble hiring good writers and managing your remote staff due to several factors and challenges.
Consider these valuable tips to help you establish an excellent remote writing team.
Develop a Content Strategy
First, you must determine precisely what you want to accomplish with your content strategy and establish objectives that align with your company values.
Next, spend some time studying and evaluating your target audience's requirements and interests. Your research output will assist you in determining the kind of content material you will create.
Remember, any type of content you produce should have a well-defined objective.
Also, define the tone and length of the content material and the number of weekly articles you want to publish.
Finally, spend some time analyzing your content marketing plan; this will assist you in identifying how many qualified writers you need for your business.
Identify the Number of Content Writers You Need
Take a look at your blogging and content objectives. For example, is one post per week enough for your website or social media, or do you want several postings per week?
How often do you want to release content articles, copywriting, blogs, whitepapers, etc.? If you can answer these questions, you will know how many writers you need.
You don't want to hire an excessive number of freelancers for a small amount of work since if the content volume is inconsistent, they're likely to turn you down when you need them.
The same thing goes that you don't want to hire just one freelancer if you're going to boost your blogging. If you lose one writer, you'll be rushing to find another substitute. It could be another waste of time, money, and effort to find a replacement writer.
Hire Experienced Content Writers
Finding the perfect writers may not be simple and may take time. However, perseverance and patience at this stage may undoubtedly pay off.
Investing the time to find qualified writers will enable you to maximize the effectiveness of your content marketing campaign. It will result in more traffic to your website and increased brand recognition.
You may recruit from a broad skill pool of writers from all around the globe by employing remote employees. Additional advantages include a lower cost for office overhead, which benefits both you and your remote content writers.
Professional writers often have their websites, which simplifies the search process. It enables you to examine samples of their work and determine if their style is a good fit for your business.
Seek writers with the necessary expertise and credentials and request to view different article samples before appointing them as official members of your team of content writers.
Additionally, you may offer prospective writers a writing task to assess proficiency. For example, you can evaluate their proofreading and editing abilities by providing them with an article that needs correction. These tests will assist you in determining if the applicant is a suitable match for your organization.
Lastly, find detail-oriented applicants who can follow application requirements throughout the recruiting process.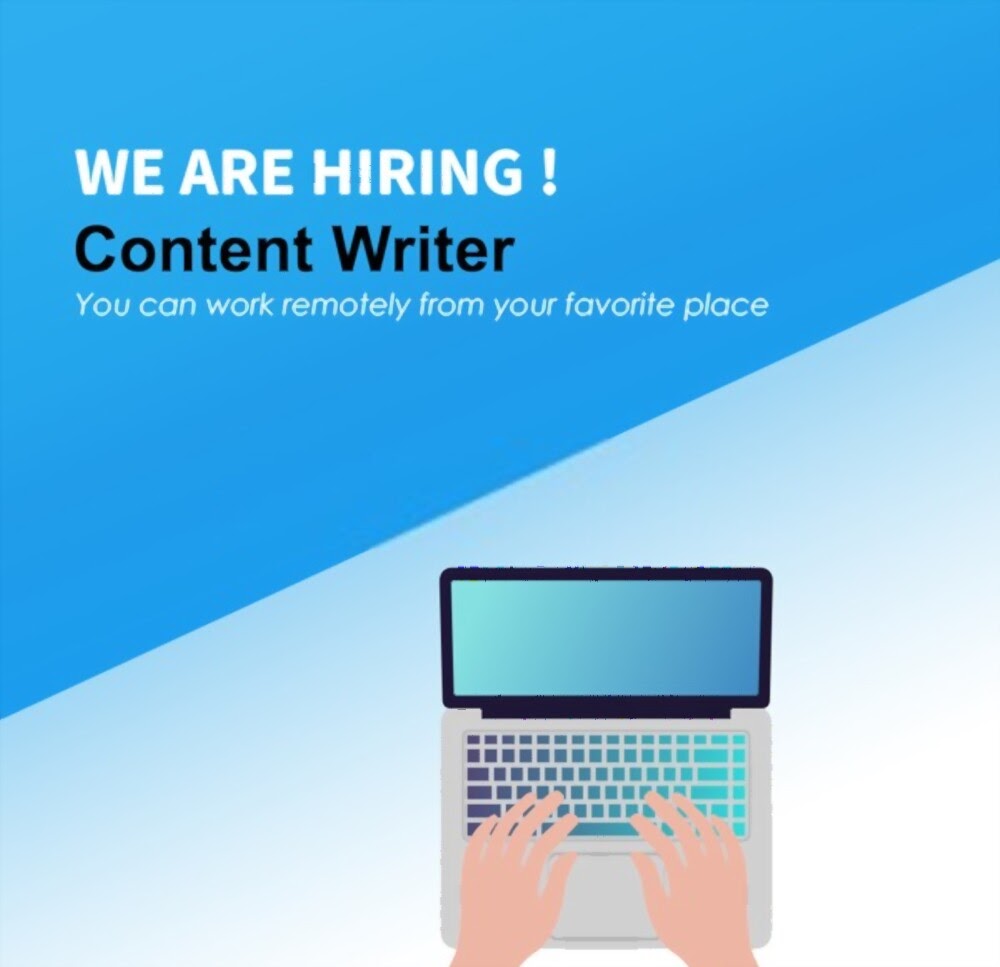 Manage Your Team of Content Writers
When you've identified the perfect team of content writers, you'll discover that managing a remote team is significantly different from the typical roles you've had in the past.
A great example is the amount of time to reply to any inquiries and concerns and how receiving and giving feedback may take time. Also, keeping track of your remote writers' status and development is one of the most demanding aspects of managing a remote workforce.
So here are some practical strategies to manage your remote team effectively:
Create a Centralized Communication Among Your Team
Strive to communicate effectively with your remote team of writers daily. But, first, you must choose a platform to use for centralized communication among your team.
Chat applications such as Slack or Google Hangouts can be used to minimize instructions by email. Using these applications, your remote content writers may exchange information with you in real-time.
This way, you can set expectations and provide clear directions in their writing tasks.
It is also recommended that you consider utilizing project management applications to help you organize your work and keep track of writing projects. For example, Trello and Asana are useful project management tools that help teams manage their work and stay on schedule.
You may also work on projects using Google Docs by collaborating with others. For example, you can avoid receiving different versions of edited content by using shared documents. It would also help you keep track of the progress of your writers on their writing tasks.
Also, by using video conferencing software, you can conduct virtual meetings to discuss writing projects with your team. This way, you can hear their inputs and any issues related to their writing tasks.
Using technology in creating centralized communication while working remotely can ensure that your team of content writers are on the same track and working with the same goal.
Have Regular Feedback and Coaching
There are no ideal content creation teams. Therefore it's crucial to perform frequent team evaluations. A regular audit of your team of content writers will enable you to discover and be objective if you want to replace your writers with weak motivation and performance. Here are some tips on how you can give your constructive feedback to your writers:
Start with good feedback.
Know the strengths and weaknesses of your writers in their writing style.
Ask questions about why they come up with ideas you think are not relevant to the topic. Or why they had difficulty in writing a particular topic.
Read and evaluate the work, not the writer. Avoid getting personal when giving your feedback.
Highlight phrases where you see the lack of structure and suggestions on how they can improve that part.
Prioritize your comments, start with more significant concerns — the quality of argument, thesis, paper structure — and then go down to minor problems such as wordiness, syntax, punctuation, etc.
Summarize in a paragraph or two your evaluation.
Golden Rule: Give the insightful and comprehensive comments you would want to receive.
You may also use some of our tips on how to effectively manage remote teams to augment the ones we've mentioned above.
Takeaway
In hiring a team of content writers to handle your marketing strategy without hiring an in-house pool of writers, you need to put in a lot of work, from creating a style guide, content strategy, hiring process, training, and managing a team of content writers.
Naturally, you will encounter challenges along the way.
But if you've established a streamlined process, you can have a motivated team that writes according to your company goal and consistently produces the content materials for your business success.