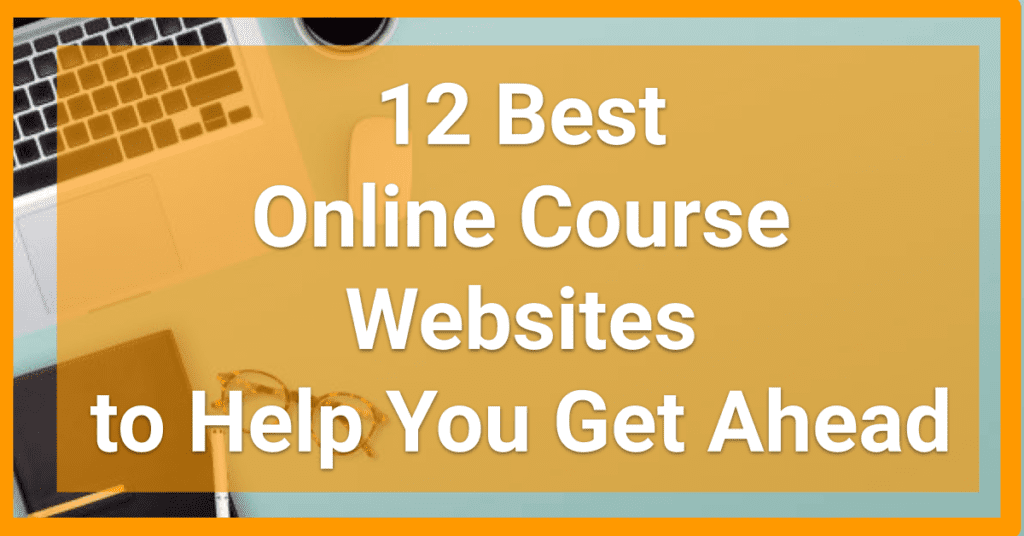 Becoming an online freelancer or a remote worker requires specialized skills that are value-adding to potential employers' businesses. And most of the time, you won't be getting these skills from university degrees or certifications. 
The good thing is that these skills are much more accessible than some worthless college degrees.
Many online education websites provide academic courses at a fraction of the cost of traditional schools and universities, making them an excellent choice for lifelong learners.
You can learn the fundamentals of these freelancing skills and enhance them with actual work experience as you apply for projects or jobs.
Individuals can challenge themselves to take on new learning experiences that drastically improve their personal and professional lives by enrolling in online skill classes.
This article will list online skill course websites and present examples of online skill courses that you can use.
What Exactly are Online Skill Courses?
Online skill courses are free or paid courses that enable people to learn about new hobbies, advance their knowledge of a subject, or increase their professional development by acquiring new skills.
I went to university to take an Accountancy course and qualified as an accountant. But nothing in my curriculum prepared me for the challenges as a freelance accountant and bookkeeper.
I had to know accounting software, like FreshBooks and QuickBooks, to deliver the services needed by my eCommerce clients. And boy, I did learn.
I took online courses for the accounting software I will be using for my clients. I choose short but concise courses to help me understand the basic functionalities and the things I can deliver based on my clients' needs.
I went to university twice, first with Accountancy and second with my law degree. I am now qualified for both professions, an accountant and a lawyer.
But I must say that I am making the most out of the learnings I have acquired from the various online courses I have taken during the years that I have worked as an online freelancer.
To help you sift through the plenty of online offerings, I am listing below the websites I have used through the years.
Best Online Course Websites
Alison.com provides a variety of free IT courses in areas such as networking and security, hardware, software development, game development, software tools, IT management, mobile apps, software engineering, data science, databases, and core IT skills.
You can choose between short certificate courses and more comprehensive "diploma" courses.
While courses are free to take, you will have to pay a fee to receive a printed or digital certificate if you complete a certificate or diploma course.
You can also pay $9 per month for a premium account, which will give you access to additional features such as discounts on certificate fees, getting rid of advertisements, and resume-building tools.
In my opinion, Coursera is the best place to go if you want to get an equivalent of a college education without the high cost of tuition.
This website features incredible courses in various subjects, including professional development, psychology, history, and literature, designed and taught by professors from major universities worldwide.
Princeton, Johns Hopkins, Stanford, and some other colleges are among the prestigious institutions that made their courses available through Coursera.
You can take courses on programming fundamentals and learn various programming languages, including Python, C, and Java.
You can sign up for free and take advantage of all of Coursera's free programming, but the cost of a certificate or degree program varies.
Related: Top Free Accounting Courses for Virtual Assistants
EdX is a massive open online course (MOOC) platform that hosts university-level classes created by schools, nonprofits, and businesses. Users can access these programs for free, including lectures from universities like MIT and Harvard.
Short films, interactive learning exercises, tutorial videos, online textbooks, and a forum for students to engage with one another, ask questions, and contact teaching assistants are all included in the courses.
You will receive a certificate at the end of the course period, and depending on the institution, specific courses may count as college or university credits.
Udemy is a worldwide education marketplace with 30 million students, 100,000 courses in 50 languages, 42,000 instructors, and 22 million video teaching minutes.
Unlike other online learning sites that rely on content from schools and universities, Udemy allows content creators to create and teach their courses.
Udemy has a lot to offer for the budget learner, including entirely free courses taught by experts, academics, entrepreneurs, and professionals and periodic discounts and class offers.
You can take classes in IT, business, and marketing. There are also courses dealing with productivity, health, hobbies, and lifestyle.
If you're looking to improve your tech abilities as a UI and UX designer or a web developer, you might want to check out Skillshare.
Free courses in UI and UX design and web development are available on the website, as are classes in business analytics, which may be valuable for individuals working with data.
Skillshare provides customers with virtual classes containing video lessons, project overviews, workable templates, and other tools.
Alternatively, you can pay $15 each month for a subscription or $99 for a year, bringing the monthly cost down to $8. Teacher support, no commercials, offline access to download class materials, and unrestricted access to all available courses are all included in the premium subscription.
Python, Ruby, Java, JavaScript, jQuery, React.js, AngularJS, HTML, Sass, and CSS are among the 12 programming and markup languages covered by Codeacademy. The classes offer to provide hands-on experience as well as real-time peer feedback.
If you enjoy the courses, you may upgrade to a Codeacademy Pro account for $19.99 per month and access different hands-on projects, quizzes, and advisors. Otherwise, the fundamental classes are all free, so they can be enough to get you up to speed on coding if you're a self-starter.
The objective of Khan Academy is to "offer a free, world-class education for anybody, anywhere."
Khan Academy is a free online learning resource for kindergarten through early college children. Topics covered include math, language, physics, history, AP® examinations, SAT® exams, etc. Khan Academy's early partners are the Bill and Melinda Gates Foundation, Google, Ann and Jon Doerr, and Reed Hastings.
Lessons are delivered via YouTube videos, with supplementary exercises available for educators and students to complete online. The courses are mobile-friendly, and the majority have been translated into multiple languages, with approximately 20,000 subtitle translations accessible.
While it may not be formal education, it is convenient to pick up new skills as your job progresses.
Stanford Online is a Stanford University education project that provides free online courses, professional credentials, advanced degrees, and executive education.
Stanford Online features Stanford's undergraduate and graduate courses, including Stanford Law School, Stanford Business School, and Stanford Medical School.
After finishing the training, the platform provides certification. You can take classes to develop new skills, get work, and build a new future. It has a library of free e-books, webinars, videos, and other resources.
LinkedIn Learning is a service that offers professional-taught video courses. This website provides up to 15,000 free and subscription-based courses in over seven languages.
LinkedIn's free courses enable you to learn from industry experts without spending any money. These LinkedIn training courses will benefit beginners, intermediate learners, and experts.
LinkedIn Learning provides certificated courses in various subjects such as business, personal development, entrepreneurship, design, and technology.
Although Dash General Assembly is a for-profit educational institution, it also offers free courses that claim to teach students web programming fundamentals. The developers specifically created the Dash program to teach you HTML, CSS, and JavaScript.
You may learn at your own pace because the curriculum is free and online.
If you are interested in web design, the course contains tutorials and hands-on projects that you can do in your browser — it's a great way to get started.
Course materials, seminars, activities, and other educational resources are accessible online at Harvard. The purpose is to provide "efficient, accessible channels for folks who want to learn but don't have the financial means to attend Harvard."
EdX, GetSmarter, HarvardX, Harvard Business School (HBX), Harvard Extension School, and Harvard Medical School are the online learning content providers that offer courses (HMX).
There are courses available in practically every IT area imaginable, allowing you to receive a Harvard education without the cost of tuition.
Microsoft has many learning paths and certifications that cover various Microsoft products and services.
Certificates are more focused, with one or two examinations necessary to get the certification.
Learning paths feature numerous modules relevant to the course topic, and certifications are more concentrated, with one or two exams required to earn the certificate.
Microsoft offers free self-paced courses and tests, but you can also attend an instructor-led course through Microsoft Certified Trainers.
However, there's no assurance that licensed trainers would give classes for free, so keep that in mind if you're looking for completely free training.
Takeaway
It's never too late to become a life-long student, whether you want to augment your previous education, improve your skills, or learn something new.
These online education courses might help you learn new skills, earn a certificate, finish a degree, or broaden your horizons.
And as I have said, these new skills may transform your life. Working and earning online is genuinely transformative. From working long hours from the firm as an international tax expert, I now work wherever I want for about 10 hours a week.
Start your remote work journey now. And there's no better way to begin than acquiring new skills for you to become more competitive.