Being a college student has its perks and troubles. The most obvious perk is being an independent person.
You don't need to ask for their permission for every decision that you will make. Thus, this is your first step to becoming a full adult.
But like Spiderman's uncle once said, "With great power comes great responsibility." And one of those responsibilities is to support some of your financial needs.
Thus, having a part-time job is a must. Thanks to technology, finding a job can be hassle-free, and you can do it in the comfort of your home.
One of the most popular part-time jobs for college students is online tutoring jobs. Whether you are a college student, a former teacher or professor, or a professional in an industry with in-demand knowledge to impart, becoming an online tutor is a great way to make extra money part-time.
Check out these expert tips on how to find an online tutoring job for college students like you.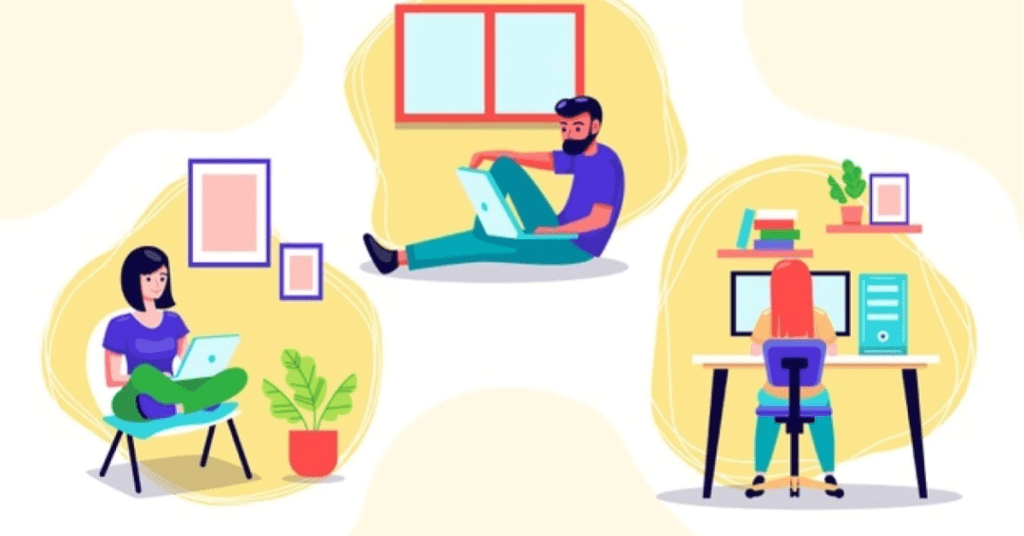 What Is an Online Tutor?
An online tutor is someone who tutors students through online platforms. Videoconferencing, voice calls, and chat support are the most common options. Most platforms use a combination of all three.
Although virtual tutoring jobs may have flexible hours or scheduled meetings, most of them are still one-on-one work, just like traditional tutoring.
Advantages Of Online Tutoring Jobs for College Students
There are several advantages to online tutoring jobs for college students like you. The main ones are convenience, flexibility, and income.
Convenience
For starters, you save a lot of time and energy. You no longer need to commute by bus or car; there is no traffic or delays, and so on. You won't need to pay for travel expenses. The only thing you'll have to consider is the class itself. Thus, you can concentrate on the essentials.
Flexibility
Online tutoring jobs provide a great deal of flexibility in terms of working hours. It is one of the perks of being self-employed and able to create your schedule. Classes might take place after school, during your lunch break, on weekends, or whenever you are available.
Income
Online tutoring jobs pay differently than traditional tutoring jobs. Online tutors often charge between $14 and $25 per hour, depending on their level of experience and the demand for the subject. Tutors can set their own fees on a few sites, but it's crucial to stay competitive to attract clients.
Requirements to Become an Online Tutor
Certification and Experience
Individual job requirements vary. But in general, some university experience is required for even entry-level tutoring jobs. Most online tutoring jobs do not demand a specific certification or degree; strong knowledge in the subject you want to teach is.
Many online tutoring jobs are open to current college students. But others require a bachelor's degree or more, as well as previous teaching or tutoring experience. Some tutoring fields, such as ESL, may require more specialized certifications.
Subjects
As a private tutor, you are expected to be savvy in the subjects you teach. Consider the classes you were most successful in as a student or focus on a subject closely related to your degree or major when deciding on the subject or subjects you would like to tutor. While a college degree is not required for many tutoring positions, it is important to have some formal education or training in the subject you choose.
Technology
You will need to find an online platform that allows you to easily deliver your message once you have decided on the subject you want to teach. Your platform of choice should have a user-friendly interface, be web-based. So that your students don't have to download and install any apps, and provide a variety of collaborative options to keep your students engaged.
Age Groups and Grade Levels
If you enjoy working with younger children, grade-school tutoring could be a lucrative career path for you. Perhaps you can easily connect with other teenagers and young adults. Assisting high school and colleagues with coursework and test preparation could be a rewarding experience.
Teaching Methods
Depending on the age group and grade level you are tutoring, your teaching methods will differ. Using educational games and activities during your sessions with younger students can make learning a fun and interactive experience.
If you are working with high school or college students, try incorporating technology into your lesson plans. Using PowerPoint presentations, coding exercises, and even social media can bring a routine lesson to life and capture your students' attention.
Best Online Tutoring Jobs for College Students
Many dedicated online tutoring services are available, many of which are excellent—some reputable brick-and-mortar tutoring services for primary and secondary students.
We have included information about five leading providers' tutorial sites.
Brainfuse hires tutors in various subjects, including advanced and college students, but it also expects the best from its tutors. The site's mission is to give one-on-one tutoring tailored to the needs of each student. It is understood that each student and each school they may attend has distinct talents and standards.
The requirements of the company are relatively straightforward. Tutors must have at least a bachelor's degree in their chosen subject. Also, prior teaching or tutoring experience is strongly recommended.
TutorMe has plenty of tutoring available for high school students taking the major standardized tests, the SAT and ACT, as well as the SAT II subject tests.
But it is not only for high school tutors. The site also provides tutoring for college and graduate entrance exams, such as the MCAT, GRE, and LSAT.
Rates are very competitive. The rate starts at around $16 per hour, with the possibility of bonuses later. Tutors must be enrolled at an accredited university.
Those with a bachelor's degree or higher are preferred in the competitive application process. Tutors with test prep experience who do not want to work with in-person companies are likely to be a good fit.
If you are new to tutoring but have some knowledge to share, Tutor.com might be the place to start. Tutors can be confident that they are working for a reputable and well-reviewed company because the platform is part of the Princeton Review family.
This company provides a variety of tutorial services to K-12 students. Math, Science, English, and social studies are the four core subjects covered and advanced placement (AP) courses and SAT tutorials. Tutor.com has the following features:
A synchronized, user-friendly platform
An interactive whiteboard
Chat features
The ability to share files.
51Talk is an NYSE-listed company with over 1 million registered students. It also has over 10,000 teachers worldwide. It has been featured on reputable media outlets such as CNN and The Philippine Star. It is one of the most trustworthy companies to work for if you work as an online tutor in the Philippines.
51Talk caters to Chinese students. Its peak hours range from 7 pm to 11 pm on weekdays and 9 am to 11 pm on weekends. A class lasts 25 minutes, and a teacher must provide at least 30 peak time hours per month.
New tutors may appreciate Studypool's unique setup, allowing tutors who are just starting to gain experience in a less stressful environment. Tutors can choose questions, quote a price, and provide a turnaround time. Then, the tutoring session begins if the student accepts. Rates may be higher than on other sites because tutors set them, but the site does take a percentage of the fee.
Tutoring is based on individual questions and assignments. Thus, this may work well as a low-commitment and flexible way to get some experience.
Takeaway
Remember that today's career-oriented students and adults are eager to go to any length to advance their careers.
But, because many people do not have the time due to their rigid and demanding schedules, they turn to online learning.
Thus, this is the best time for you to take this fantastic opportunity to help others and earn money as well.