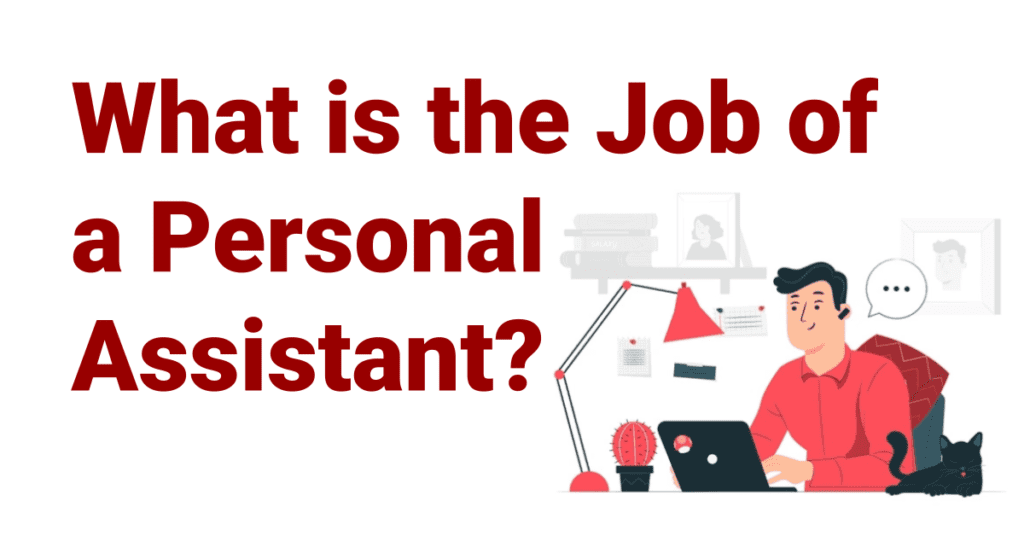 Being a Personal Assistant (PA) is often confused with being just an assistant. A PA is more than just an aide or an extended hand to managers. 
They are more considered as an all-in-one mini manager, worker, secretary, organizer, and spokesperson.
Several types of assistants cater to the various needs of managers. You can be an Executive Assistant, Personal Assistant, or Virtual Assistant that has been in demand since the emergence of the work-from-home setup.
Executive Assistants are those who usually work in an office setup. They assist high-ranking positions to get their tasks organized and up-to-date.
On the other hand, Personal Assistants have a greater responsibility beyond that. They are the ones who manage phone calls to schedule appointments, accommodation, and conferences.
The most flexible and sought-after job is being a Virtual Assistant.
The duties and responsibilities are almost the same from executive and personal assistant but the delegated work is done differently. This type of assistant is greatly needed especially for careers that do not require personal appearances.
Being a personal assistant might sound fun and easy but these are just a preview of what a PA needs. If you're looking for more tips to improve as a personal assistant, here is how to be an effective PA.
Qualities of a Personal Assistant
Apart from being a discrete personal assistant, being a PA does not automatically mean that you should be a jack of all trades. Below are the important skills of a PA should be:
1. Resilient
Resiliency will be your best friend in the field of PA. Having the ability to bounce back and adapt to your normal rhythm helps you maintain motivation. Not only that it's a flight or fight skill when facing a problem and a more proactive approach in working.
2. Flexible
Unexpected turnarounds are usually the most challenging work-related problems that PA's encounter. They may be a sudden workload at 9 am or a drastic change in your working set-up.
Being a flexible assistant can create a more proactive reaction towards an uncertain event. It can significantly help manage your responses, strengthening your capabilities on how you cope with stressful events.
3. Organized
The most notable skill a personal assistant should possess is organizing a manager's schedule and stuff thoroughly. Having a pile of workload surely needs some decluttering and arrangement to quickly locate what you need and where you will be heading.
It saves time in finding the stuff that you need and of course, having an organized table work is an absolute eye-refresher.
4. Good communication skills
Since a PA would most likely have access to conferences and personal meetings, good communication skills must convey a message effectively. It is a crucial skill an assistant should possess. Clear and precise communication can affect one's way of thinking and mood.
5. Alert
For sure, everyone has their episodes of having a space-out day where they usually slack off or skip their time in doing their jobs.
However, being a PA has a great responsibility that gives you no choice to slack off. This job requires alertness in every detail in meetings or in data arrangement to assure that no failure shall occur in the future.
6. IT Skills
Aside from being alert at all times, efficient IT skills to work-related software must be an expertise of a PA. It includes skills and knowledge in Microsoft Word, PowerPoint, Excel, and Google Teams. Having a strong foundation for this software minimizes downtimes and training for personal assistants.
7. Well-informed
It is essential to update your employer every now and then. Let them know every detail they need to know, especially the meetings they should attend for the day or the following day. Good communication between an employer and an assistant can prevent possible misunderstandings.
8. Always self-update
Constant skill replenishment is needed to keep yourself up-to-date for you to work efficiently. You may consider having an updated gadget or just simply knowing the latest trends about organizing or management. Coping up to modern ways would always be better than sticking to old habits.
9. Maintaining a calm demeanor
Work-related pressure is already a norm in the workspace. The uncertainty of this kind of pressure is unavoidable. The only thing that a personal assistant can control is how they respond to this kind of pressure.
Being able to handle this situation can improve your response and enhance your productivity regardless of your case.
Those are the crucial skills that you need to know if you are planning to dive into the world of being a Personal Assistant. Always remember to give your best shot in every task that you need to accomplish!
Difference of Personal Assistant and Executive Assistant
These two types of assistants are often confused as one since PAs are usually promoted as executive assistants or that Executive Assistants are treated as PAs.
Although they have a similar scope of work where they aid managers to get their job done, they also have a job duties variation.
Executive Assistants work in a corporate setting. They manage calls, emails, planning and organizing paper works.
In addition to that, they can also be a proxy in their manager's absence. Presentations, reviewing, and writing minutes are also an added duties of an executive assistant.
While a personal assistant or PA's duty means "personal".
It means that a PA can have access to the personal details of a manager.
It is just like an executive assistant but on a closer level.
A PA assists the manager's diary, personal travels or even phone calls, and even organizing events.
To help you become an effective remote worker and virtual assistant, here are some free resources as your guide: