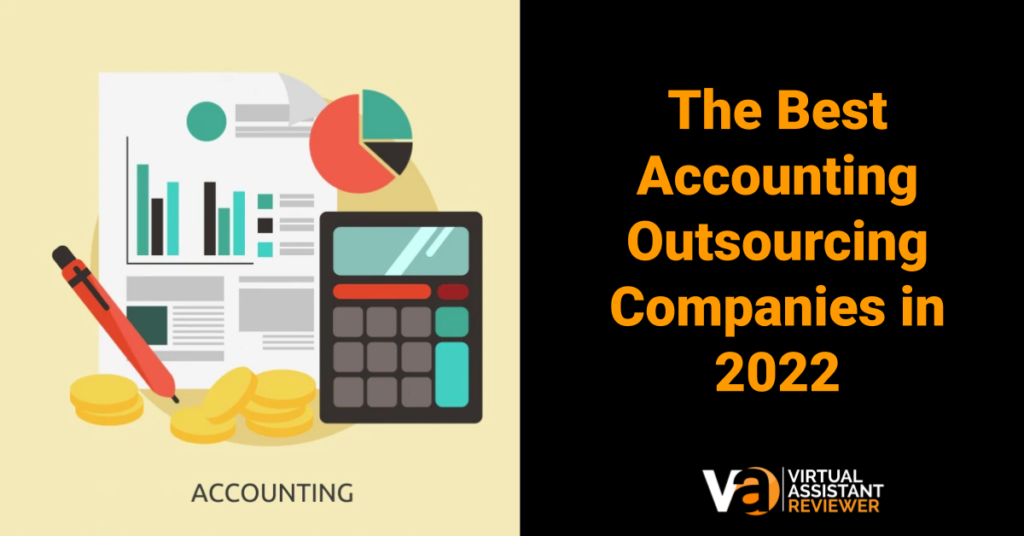 Many small and medium-sized firms are beginning to outsource non-core activities like bookkeeping and accounting. And you can also do the same, enjoying the many benefits that outsourcing can give your business.
What should you look for in an outsourcing provider for bookkeeping and accounting functions?
It depends on the stage of how your business has done things with its accounting function. If you already have internal bookkeepers and accountants on staff and your organization's objectives.
When CEOs try to balance their business's financials while running it, it can lead to problems. As the company grows, it needs proper accounting personnel to oversee and handle its finances.
Using an outsourced service is one way for CEOs to get their accounting needs met without going the extra mile of establishing an internal team.
We have listed the best accounting outsourcing firms for 2021.
Deloitte is one of the world's leading accounting firms. Among the so-called Big 4 accounting firms, Deloitte is the consistent top performer in revenue.
Thousands of global public accounting, taxation, and business consulting experts work under the "Deloitte" brand. The firm specializes in audit and assurance, consulting, risk and financial counseling, risk management, tax, and associated services to many clients.
Deloitte has operations in over 150 countries and over 600 locations worldwide. The company's headquarters is in New York City, New York. When they amalgamated with Curtis Mclean, they were the first to reach the 100-partner mark.
Deloitte Touche Tohmatsu Limited, a UK private company limited by guarantee ("DTTL"), is the parent company of these enterprises. Each DTTL member firm offers services in specific geographic areas. The individual firms also operate within the confines of the laws and professional requirements of the nation or countries where it does business.
PwC has been and continues to be Deloitte's closest competitor in recent years (PricewaterhouseCoopers). PwC ranks as the world's second-largest accounting firm in terms of revenue.
The mission at PwC is to strengthen society's trust while addressing pressing issues. The firm is a global network of 157 firms with over 223,000 individuals dedicated to providing high-quality assurance, advising, and tax services.
PwC has operations in over 150 countries and over 750 locations worldwide. The firm's headquarters are in London, unlike Deloitte.
The firm recently amalgamated with Booz & Co, a medium-sized consulting firm. On 23 December 2013, the merger was approved. PwC provides a wide range of services, including audit and assurance, tax, and consultancy.
Regarding worldwide accounting firms, Ernst & Young is third in rank.
The company has offices in more than 150 countries and employs over 365,000 people.
The company's global headquarters are in London. In recent years, the business has purchased Greenwich Consulting, which has added seven more offices to its portfolio and more strategic consulting experience.
EY aims to improve the working environment through enhanced trust and confidence in business, long-term success, people development in all forms, and increased cooperation. The firm aspires to make the world a better place to work by taking action and collaborating with like-minded organizations and individuals.
InDinero has been developing its all-in-one accounting service for small businesses since its inception in 2009.
Moreover, inDinero provides clients access to a team of in-house accountants and financial experts who are just a click or phone call away via their user-friendly dashboard or mobile app.
Easy invoicing, P&L and balance sheet production, accounts payable and receivable tracking, and reporting are all included in the Essential Plan, costing $300 per month. The Essential plan is primarily for cash-basis accounting startups and small businesses.
The Growth plan from inDinero adds some key features, such as regular controller help and growth-focused reports and insights, for $900 per month. Under this plan, the firm supplies businesses with processes to scale as they grow.
A custom package with fractional CFO services, multiple entity support, cash flow estimates, and payroll support is also available.
You Can Also Read: What is Finance and Accounting Outsourcing?
With a global presence, KPMG continues to build on its member firms' successes, thanks to their clear vision, upheld values, and our people.
The firm typically operates out of about 650 locations in over 150 countries worldwide. The company's head office is in Amsterdam, Netherlands.
According to recent news, the company merged its operations in Denmark with Ernst & Young. As a result of the merger, KPMG will provide more services to its clients while keeping its excellent traditional professional services for that location.
1-800Accountant is one of the earliest online accounting firms in the market. It was founded in 1999 by two former Pricewaterhouse employees. Many deem it the finest accounting firm for its basic plan that combines personal help from a nationwide team of experts with the ease of digital technologies for a flat rate.
1-800Accountant has a nationwide staff in the United States comprised of CPAs, Enrolled Agents, tax specialists, and other experts who contribute their knowledge to a wide range of accounting services. The company pairs its clients with a local accountant or bookkeeper who can help them manage their books based on their state and industry.
Grant Thornton UK is a subsidiary of Grant Thornton International and ranks fifth among the top twenty businesses. The firm specializes in audit, tax, and consultancy services and has 26 offices across the United Kingdom.
They have combined with PFK to provide more services and locations to their UK clients. The company's headquarters are in London.
Read More: Outsourcing Financial Services: What You Need to Know?
In the classic sense, Paro is not an accounting firm.
Instead, it functions as a marketplace that connects firms with highly verified finance and accounting professionals who may work directly with you. It is for this reason that we included Paro in our list as the top accounting firm for hiring freelancers on our list.
Since 2016, Paro has vetted thousands of profiles of CPAs, internal auditors, financial analysts, finance vice presidents, and bookkeepers using a multi-step vetting process.
It resulted in having a database of nearly 2,000 CPAs, financial analysts, internal auditors, finance vice presidents, and bookkeepers.
The screening process, which includes background and reference checks, a skill assessment, interviews, and the completion of a hands-on project, has eliminated 98 percent of applicants, leaving only the best candidates in the database.
Almost half of Paro's freelancers have a postgraduate degree, and many have previously worked for prestigious firms such as Deloitte, Ernst & Young, KPMG, and the Internal Revenue Service.
RSM Tenon Group ranks seventh out of the top 20 firms globally.
Its headquarters are in London, with over 700 offices in over 100 countries. The business recently announced the merger of its China firm with Crowe Horwath's Chinese firm to form Ruihua China CPAs.
Bench Accounting started in 2012 with the sole intention of meeting the bookkeeping needs of small businesses for both cash and accrual basis reporting. It is now the largest bookkeeping service, with over 400 in-house professionals performing bookkeeping for over 11,000 business owners. For this reason, we chose it as the best accounting firm for bookkeeping services.
Bench personalizes its clients' experiences, even though it is a virtual service, by assigning them a dedicated team of in-house professionals. The team handles all bookkeeping functions, including creating and connecting your account to your accounting system.
The team also handles categorizing all your transactions, bank reconciliations, and preparing monthly financial statements.
Smith & Williamson currently ranks 8th among the top accounting firms in the world. The firm's main offices are in London, has over 550 offices in over 100 countries, and is a member of M&A International and Nexia International.
Mazars is a globally recognized independent and integrated firm specializing in assurance, tax, and advising services. It is also one of India's top professional services providers to large international corporations, SMEs, and individuals.
Moore Stephens UK is headquartered in London and ranks 10th among twenty accounting firms.
They are a subsidiary of Moore Stephens International, with over 620 offices in over 100 countries. In addition, their UK division recently merged with Winx, which specializes in corporate finance, and X-Stra, which specializes in business consulting. As a result of this merger, the firm expanded its corporate finance sector.
You Can Also Read: Top 5 Reasons Why Companies Outsource
What factors may influence the selection of an accounting firm?
Small businesses have more needs than individuals, so it's critical to work with an accounting firm specializing in small businesses—even better, one that has worked with companies in your industry.
Fees are also an essential factor to consider.
Outsourcing these functions must make financial sense for your company based on the level of service required and your budget. Because there are more functions to perform, you should expect to pay more for accounting services as a business than as an individual.
If you already use accounting or bookkeeping software, it is preferable to work with a firm that uses the same software. Many businesses can accommodate multiple software programs. The accounting firm will recommend one if you still need to use the software.
Finally, consider the range of services provided. You may only require account reconciliation services now, but you will need more complicated management services for cash flow and financials.
If a firm only offers a package that includes services you don't require, you may pay more than you should at this point in your business's development.