Running your own online business is the new trend now. It's a flexible and creative way to earn while growing your own brand identity. Online shopping has been making trends for years now.
Putting up your online business has a significant advantage, especially since more people spend their time online. The edge of a remote business is that it doesn't require much capital and workforce to start. A stable internet, gadget, platform, merchandise, and perseverance are all you need, and you're good to go.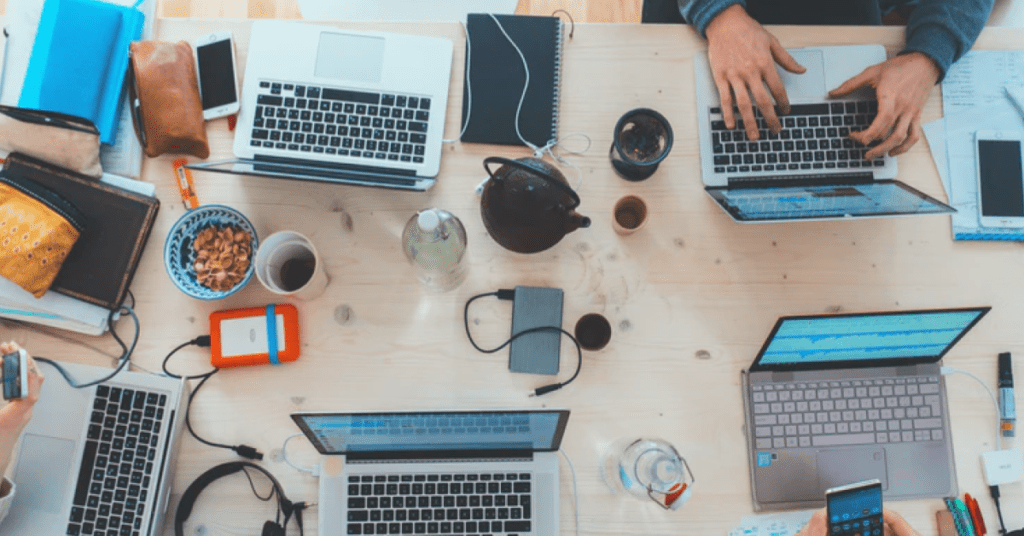 Know Your Platform
Do background checks on the platforms that you want your products to advertise. Do not settle for just one platform. Advertise your products on numerous sites to elevate traffic and produce more algorithms.
Consider various social media outlets and shopping websites where you can put up your products. Popular applications tend to attract more customers. Remember, the bigger the audience, the better the marketing.
Maximize the ad section of your selected platforms. There are ways to boost your products' exposure by studying how to use the ad section of your outlets. This option maximizes the exposure of your listed products.
Keep it Online
Provide working telephone numbers, responsive apps, and exact locations for your business. Lacking these essential business details makes a remote company come out sketchy. Thus posting your details can assure your customers that you are indeed a legit online business.
The disadvantage of running your remote business is that customers may reach you throughout the day, 24/7. As such, you need to make sure to stay in touch with your customers to avoid a delay in response.
Some eCommerce platforms generate automatic messages for specific questions. Do your best to be responsive since customers are more attracted to more responsive sellers than those who respond for a longer interval.
Attract Customers
Nothing is more persuasive than reviews or testimonials from a satisfied customer published online. Shopping online is hard since customers can't see the actual product and quality. As such, many customers rely on reviews from satisfied or disgruntled buyers who have previously bought the product. Having a testimonial assures the quality of your product.
Encourage your customers to leave a written or image review on your site. Offering a discount voucher or a freebie for their next transaction also encourages them to give their testimonials.
To attract future customers, do well in the reviews and stats of your page.
Register Your Online Business
Make your business legitimate. You'll never know when it'll get big.
Even though remote businesses don't usually have a workforce team and a warehouse, registering your small or medium-sized business elevates the possibility to attract more customers.
Having a registered online business increases the trustworthiness of your company in the eyes of your customers. It can also increase the traffic to your site since people tend to search for registered businesses to buy their needs.
Registering your remote business does not cost that much. There are discounted prices for start-ups and SMEs that you can avail yourself of.
Stay Connected
If your business is not a one-person team and already has your workforce, you must keep in touch with your party. As the leader of your crew, your team expects you to take in-charge of the workflow. Assign your team's tasks and set a course where they can report about completing their daily task.
Use communication software that everyone in your team can easily navigate. Utilize meeting software such as Zoom, Google Meet, Skype, Teams, and GoToMeeting. Keep your employees engaged in your meeting just like a face-to-face setup.
Consistent communication promotes camaraderie and closeness despite the remote setup you are in.
Utilize Reputable Sites For Your Job Openings
Post your job openings on sites that have a reputable background. FlexJobs, VirtualStaff.ph, Remote.co, and LinkedIn are some of the websites that are currently on their best flights. 
Have your job openings with clear dictations of the available jobs, details about your company, and how employees can contact you. Evaluate each resume, credentials, and reference to choose the best candidate your company needs.
Make sure to have either online or a face-to-face meet-up with the interview.
Build Your Teams
In running a remote business, an intact flow of communication is one of the essential aids to keep your business worry-free. A tip for this is to create teams that work on different divisions.
Have managers and employees work on a project under a team. Cultivate them with your company's goals, guidelines, and how to manage services. These stats help your teams do their job efficiently.
Catch Up With Your Employees
It's essential to know your employee's well-being, especially during these times where the workload could be exhausting and draining. A little chat or a catch-up before your meeting starts would be a great way to lighten up the vibe.
Build a connection between you and your employees. Constant open communication can help you track the mental and physical state of your teams.
The key is to be an approachable employer.
You may also read some of our helpful and practical tips in running your online business and managing a remote team:
Grab Opportunities
Continuous learning never gets old. Provide new potential growth for your employees. Training and seminars allow further skill development that can eventually be useful for your company.
Do not stay one pen. Learn to explore and absorb expertise in different divisions. Having background knowledge can support et resilience in work.
Grab and create priming opportunities for your employees. Constant up-to-date knowledge on their work divisions improves your employee's stand as well as your company.
Acknowledge Your Staff and Customers
Extend your gratitude by giving rewards. Enable monthly staff evaluations to ensure the acknowledgment of your best working staff. Performances tend to strike high with these rewards, incentives, and bonuses.
The same goes for customer rewards. Establish long business transactions with your customers. Present them with discount vouchers and loyalty programs to keep them from purchasing from you.
Discount is the new way to acknowledge your staff and customers that helps you grow your business.