Whether you are still a student or are new to online work, finding a job where you can make some extra cash quickly is difficult. It is even harder to look for jobs with no experience.
If you have little to no experience and are looking for an online job, the following online jobs may be a good fit for you.
Some opportunities may begin the day you apply for them.
The online application process is brief and straightforward. Candidates are also required to have little time commitment. Thus, the job can be done on your schedule.
Sounds good?
Then keep reading this article and get the job you are looking for.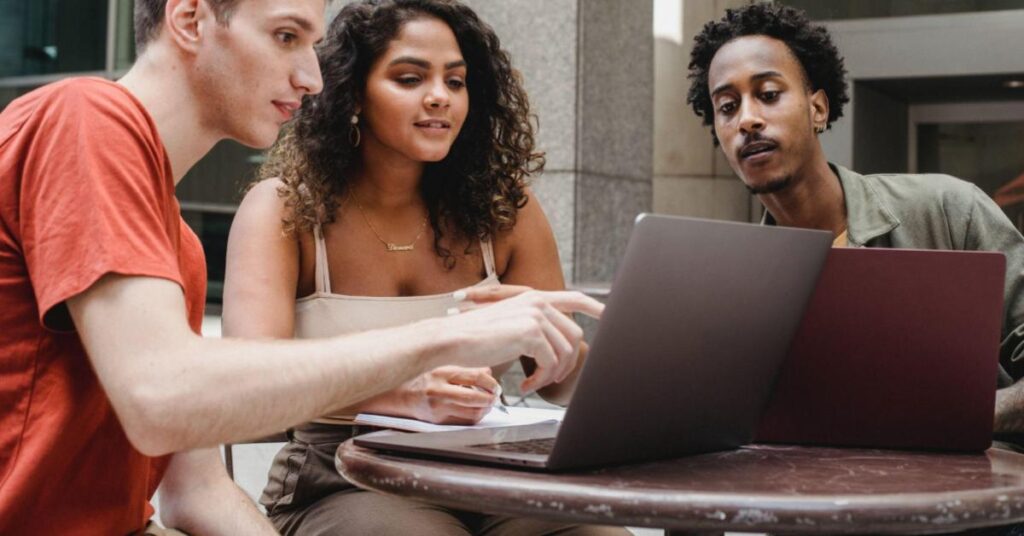 Survey Jobs
When you are new to the work-from-home industry, online surveys are an excellent way to earn an income.
They are simple to carry out. Many of them pay well.
The best part? If you choose the top paid survey sites, you can earn as much money as you would with any other side job.
Swagbucks is a legitimate survey company that has paid out over $5 million to its users to date. The best part of Swagbucks is that you can earn free gift cards for doing simple tasks, such as providing your opinion, viewing videos, or simply searching the internet. It's easy to sign up, and you'll get a $5 bonus if you do so here.
If you're looking for a scam-free survey panel, Survey Junkie is one of them. Signing up with Survey Junkie is simple, even if you are a novice survey taker.
You can earn anywhere from 20 to 250 points per survey, which you can exchange for cash via PayPal. The best part about this survey website is that the minimum cash-out amount is only $10.
Data Entry
Online data entry is becoming more popular as a work-at-home option. Companies may now recruit independent contractors to work on data entry projects more. All thanks to new technology.
Many companies may recruit full-time, part-time, or freelance data entry clerks or keyers with only a high school diploma and no work experience. It is a common work-from-home job since much of the data and information that firms now process is digital.
Often, data entry does not need to finish during business hours. Thus, it can also be advantageous for those seeking flexible hours.
Website or Application Testing
You might be suitable for a job in website testing if you have strong opinions about what works and what doesn't on the web.
Additional work for user testers can include assessing websites or mobile applications that are still under development. Some developers like a beginner's perspective, so you don't have to be an expert on the internet.
Usability testers are asked to do tests based on their demographic profiles, including education, web knowledge, age, and social media usage.
Following that, they are given questions to answer or tasks to complete, such as registering on a website and then offering feedback online.
A review typically takes 15 to 20 minutes to complete and pays around $10.
These jobs can be found in almost any company that engages in eCommerce or completing commercial transactions via the internet. Amazon, eBay, and PayPal are a few examples.
Proofreading
If you have proper training, you can start a successful proofreading firm without any prior experience. Starting your own business has various advantages. Such as higher earnings and greater flexibility.
However, before being recruited, you may be required to complete a proofreading course or have some prior experience, or you may be required to take a test.
Transcription
If you are a newbie seeking an online job with no experience, transcription is a great alternative. Many transcription businesses will hire you solely based on your typing abilities.
General transcription jobs require listening to audio recordings, such as personal conversations, college lectures, corporate meetings, and similar events.
You are then tasked to transcribe them into text files that the intended audience can readily understand.
General transcription assignments can be overwhelming for beginners at first. But as you get to experience them, you will become better at them.
Customer Service Representative
Companies frequently require customer service representatives to assist customers over the phone, via email, or through online chat tools.
Many of these jobs can be done from home or a remote location and require little to no experience. Customer service positions frequently require communication skills, typing abilities, and addressing customer complaints calmly.
Search Evaluator
Evaluators of search engines examine internet search results. They also provide feedback on whether they are accurate, relevant, and spam-free.
To do so, the evaluator must be well-versed in current culture and the internet and possess excellent communication skills.
A college diploma is sometimes required or desirable, but it is not always needed.
These positions are frequently for bilingual individuals. However, some are only for English speakers. Search evaluation is also known as search evaluator, internet assessor, ad quality rater, or internet judge.
Freelance Writer
Writing is a skill that comes effortlessly to many people. It is also a popular work-from-home option with no experience required.
Writing blog posts, articles, social media content, and other forms of content can all earn you money from home. Knowing a niche area, such as real estate, education, fashion, or finance, can help you land a writing gig faster.
You will be compensated once your work has been accepted. Some websites will publish essays from newcomers to the world of internet writing.
They pay you in advance for whatever article you write, as long as the site accepts it. Many internet job boards that list blogging jobs can help you find a gig. Many article marketplace services will also sell your pre-written material.
Virtual Assistant
You can get virtual assistant jobs online even if you have no experience working in an office. Especially in the administrative industry. Many virtual assistants now provide a wide range of extra services based on their skill sets.
As a virtual assistant, you will be assigned duties like those of an office assistant. Even though you will be working from home, you must be well-organized, efficient, and trustworthy. Filing and managing documents, arranging appointments and events, and answering phones are all typical responsibilities.
Interpreter
Working as an interpreter could be a great fit if you have any bilingual skills. Interpreter jobs can include translating verbal files into written documents, interpreting virtually using video, or proofreading and cleaning up translated files. Interpreter jobs can be found with no experience required.
To help you with your journey towards becoming a successful and high-earning virtual assistant, check out some of our valuable resources: