More and more organizations are broadening their candidate pool to include individuals without the typical college degrees to get the top talents and high-demand skilled workers on the market.
For various occupations across various occupational categories, many firms accept abilities and practical experience instead of a standard degree. Slowly, companies have now shifted focus on skills rather than certificates.
This article has selected ten remote jobs that don't require a four-year degree to help job searchers without a bachelor's degree obtain professional work.
These remote jobs span a variety of industries and can be part-time or full-time positions requiring only a high school diploma or equivalent years of experience.
Check out the careers below that don't always require a degree.
Virtual Assistant
Virtual Assisting is a rapidly expanding category of work. Traditional businesses are beginning to see the many advantages of hiring a virtual assistant. With internet businesses exploding at unprecedented rates, there's never been a better moment to become a virtual assistant.
Virtual assistants are in high demand, and their remuneration reflects that. A virtual assistant in the United States can make between $25 and $50 per hour. It depends on their degree of skill and services.
Your responsibilities as a virtual assistant might be pretty diverse. Most virtual assistants are self-employed, which means they have complete control over the services they provide to their clients.
Virtual assistants offer several standard services.
These are some of them:
Email inbox management
Editing/uploading blog posts
Scheduling social media
Moderating Facebook groups
Pinterest management
Creating graphics
Managing affiliate programs
Accounting Clerk
Accounting Clerks work in the financial section of a company to accomplish the clerical tasks required for correct accounting. They organize and deliver paperwork, file reports, update records, and communicate with clients, focusing on financial responsibilities.
Additional roles and obligations may include:
Using databases, spreadsheets, and software for bookkeeping.
Using suitable computer software to record financial transactions.
Vouchers, cash, and cheques are received and recorded.
Correct entry of debits and credits into software applications and databases.
Creating various reports, such as revenue statements and balance sheets.
Examining reports, numbers, and posts for accuracy.
Reconciling the records and reporting any inconsistencies.
This job typically requires at least a year of experience. Those that succeed in this position are often detail-oriented and have excellent customer service abilities. Employers often require a high school certificate or General Educational Development (GED) test, with prior work experience preferred by some.
According to Indeed.com, accounting clerks make an average of $16.46 per hour, with some making less and others making twice as much. The average tenure of an accounting clerk is 1-3 years.
Graphic Designer
Graphic designers use a variety of creative skills to provide visual solutions for their clients' communication needs. Graphic designers are imaginative people who understand what consumers want, know current trends, and turn their ideas into aesthetically appealing visuals. Graphic design software experience, such as Photoshop or InDesign, is typically necessary.
Graphic designers also have the following responsibilities:
Produce material with the help of other members of the creative team.
Create guidelines for the display and use of logos and other branding assets.
Assist with designing all content your organization will employ (for example, fonts and colors).
The majority of Graphic Designers have a bachelor's degree in art, graphic design, or a related discipline, and master's degrees are expected. Many firms, however, make exceptions for candidates who have impressive portfolios or real-world experience.
Some applicants may also hold associate degrees or have completed extra training at community colleges or online graphic design programs.
A Graphic Designer's hourly wage in the US is approximately $19. That adds out to about $36,000 per year for a full-time job.
On the other hand, the compensation range fluctuates significantly based on a worker's level of experience and duties. Graphic designers at the entry-level may only be paid minimum wage, but incomes can reach $40 per hour or more.
Remote Bookkeeper
Virtual bookkeepers perform the same functions as traditional bookkeepers, such as recording transactions, reconciling accounts, and generating financial statements and reports. The main difference is that a virtual bookkeeper conducts everything online using different software tools.
A bookkeeper is responsible for a variety of tasks, including:
Keeping track of transaction details.
Putting financial reports together.
Accounting data fact-checking.
Any accounting irregularities should be reported to high management.
Interest charges should be calculated.
Keeping track of financial transactions.
Payroll data tracking.
Bookkeepers earn an average yearly pay of $36,700, or $17.65 per hour. Bookkeepers typically work for one to three years for the same company. According to Indeed.com, salaries range from minimum pay to $35 per hour.
You Can Also Read: 10 Best Remote Job Websites to Find Remote Jobs in 2022
Executive Assistant
Most sectors require executive administrative assistants, and the abilities are generally transferrable. Coordinating executives' calendars, planning travel, handling social media, managing events, and engaging with clients and consumers on behalf of the firm are all possible responsibilities.
Most jobs necessitate a high level of technological and computer knowledge and excellent organizational, multitasking, communication, and interpersonal skills.
Among my other responsibilities are:
Providing administrative support to the executive, such as composing and editing emails, drafting memoranda, and preparing messages.
Keeping thorough and accurate records is essential.
Minor accounting responsibilities.
Meeting planning, including scheduling, issuing reminders, and, if necessary, catering.
Returning calls courteously and professionally.
Making appointments and prioritizing the most sensitive topics on the executive's calendar.
According to Indeed.com, an executive assistant's average salary is $55,525. The amount of money you make is determined by your level of experience, education, and where you work.
You Can Also Read: 10 Best Online Telecommuting Jobs in 2022
Online Tutor
Tutors help students of all ages, from K-12 to adult learners, with one-on-one learning assistance. Tutors assist students in reinforcing topic content that they may be struggling with.
Tutors, who are usually experts in one or more subject areas, can share their knowledge and varied perspectives on a subject to help students learn more efficiently.
Other roles they frequently have include:
Examining themes and assignments from the classroom or curriculum
Helping students with homework, projects, tests, papers, research, and other academic duties
Assisting students in grasping crucial concepts, particularly those learned in the classroom
Teaching study skills, note-taking skills, and test-taking tactics to help students enhance their academic performance.
Demonstrating academic best practices, such as research and writing strategies, for specific subjects and tasks.
Creating and disseminating educational materials, such as study guides, to augment classroom lessons
Using practice tests to keep track of progress, identify areas for development, and create exam preparation goals
Giving positive and constructive feedback to students
When appropriate, provide feedback on students' performance to parents and instructors.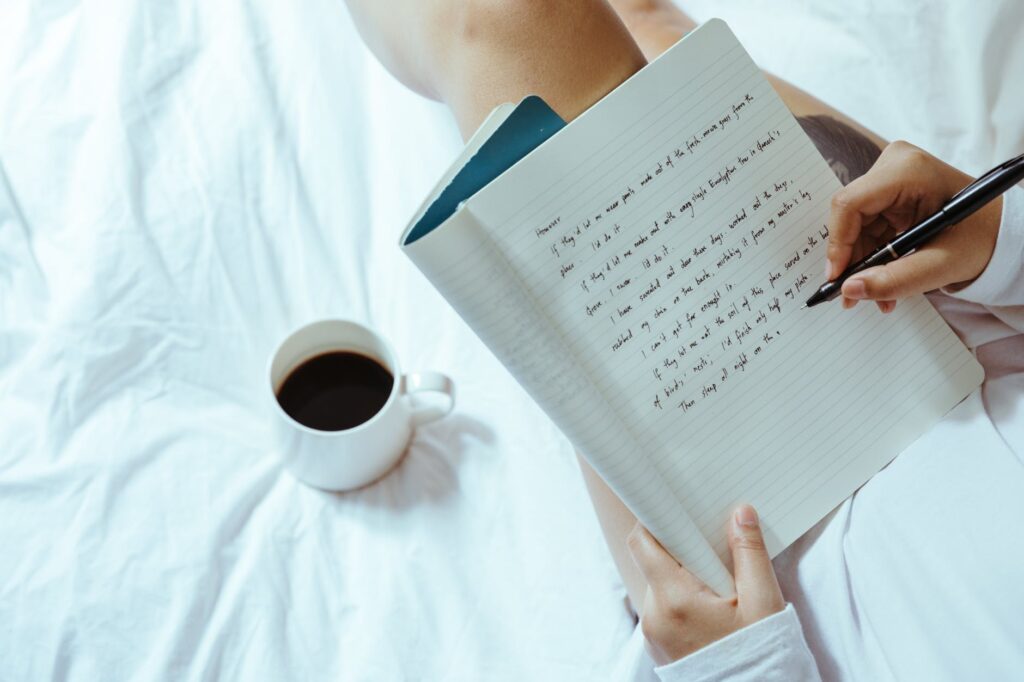 Freelance Writer
Most of the time, freelance writers create articles for magazines. It can include traditional print periodicals such as magazines and newspapers and internet publications such as blogs and company websites.
You can also find work doing copywriting, ghostwriting eBooks, and composing email sequences if you want to narrow your focus.
Some of the tasks that a Writer could be asked to do are listed below:
Conduct research on themes that have been assigned to them.
Check any information gathered during the research process for accuracy.
Create material in articles, blogs, or papers using the information gathered throughout their research.
Prepare well-researched pitches and submit them for review to an Editor.
Use style guides or project briefs to help you create material for your assignments.
Convert the data they've gathered into legible, easy-to-understand material suited to their target market.
Based on editorial criticism, they should revise their work.
The average compensation for a freelance writer in the United States is $42,120, according to Glassdoor. This sum, however, might vary significantly because freelance writers are self-employed and are responsible for finding their clients and choosing their fees.
READ MORE: 10 Remote Job-Hunting Tips in 2022
How to Work From Home Without a Bachelor's Degree
Candidates may be required to have a specific degree, which can be irritating for job seekers who know they have the necessary abilities and experience.
Some of these positions are self-employed, which means you'll be responsible for finding clients, keeping your accounts, budgeting for taxes, etc.
However, being self-employed has advantages such as greater freedom and increased earning potential.
Fortunately, a lack of a four-year degree is no longer an impediment to a successful, fulfilling, and gratifying professional career. You are well on your way to job search success if you have relevant experience and a base of transferrable talents that employers value.