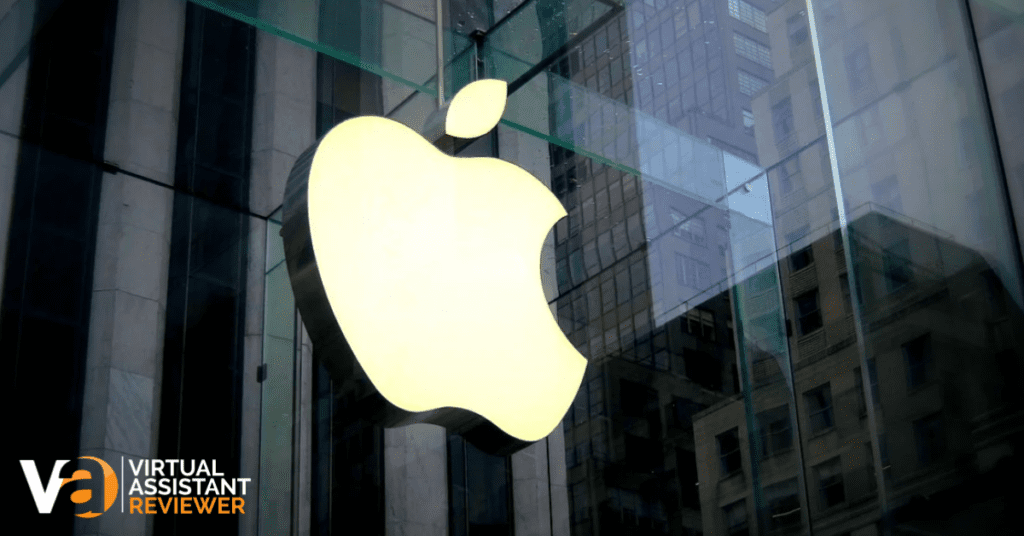 Outsourcing has undeniably grown in popularity in information technology because it allows for quick, high-quality solutions at a lower cost. Eastern Europe, India, and Asia are the most popular outsourcing destinations, particularly for projects in the United States. 
Many businesses all over the world are discussing the advantages. If your primary goal is to increase production, manage your brand, or achieve measurable success, your company should outsource IT services. Online outsourcing should take place to achieve success.
Apple Inc. is one of the biggest companies known for IT Outsourcing. It is a simple decision with a low initial cost; there is no need to spend much money outsourcing IT or e-commerce; all required is a decision. Many businesses outsource software development to maintain cost-effectiveness, effectively manage risks, and foster collaboration within the organization. 
The following are some of the lessons we learned about Apple's outsourcing strategy.
Lesson #1: Keep it Low-Key
It's no mystery that Apple has been offshoring manufacturing to China for many years. However, the media, particularly the American media, reacted negatively to the news when it first became public. That is why the company evolved and continues to be secretive about its software outsourcing.
In 2012, Apple stated its intention to engage with Indian software developers, although little details were given. After business executives visited Infosys and Wipro, two of India's foremost consulting firms created suspicions.
Apple eventually dedicated $100 million of its budget to India to build back-end software for its products, and the amount was more than quadrupled over the next several years. The outsourcing project's goal was to develop iPhone software.
In 2017 it was also confirmed that iPad software was outsourced. Apple announced an association with Accenture, an IT consulting and outsourcing organization with offices worldwide at the time. Apple needed an IT solution to assist them in developing a variety of iOS apps.
Lesson #2: Cost Advantages
Of course, lowering labor costs is a valid reason for any company that outsources, and Apple is no exception. Hiring and then training IT staff is expensive, and employees may not always perform as expected. Outsourcing allows one to concentrate on human resources. Outsourcing will enable one to manage costs while also providing numerous benefits to an organization. It could yield better results, more products could be produced at a lower price, and human management could occur. Better quality can also be obtained at a lower cost. Because of wage disparities, a company should outsource employees and pay them lower wages from developing countries.
Apple can also outsource employees to manage clients in developing countries at lower wages. However, there should be a check and balance on the employees who are outsourced. Because of the lower operating costs, the labor market appears to be appealing for outsourcing.
Lesson #3: Availability of Skilled Resources
Another lesson we learned is that talent will come to you; you will not have to spend time or money on the recruiting process. Employees who are well-trained, experienced, and highly skilled will join the company, enhancing its needs. Outsourcing can help with business needs, and customers can be catered to. It is simple to assess talent and expertise all over the world. Thus, expertise capabilities could also be improved.
Lesson #4: Competitive edge on Core Operations
Many services can allow the business manager to concentrate on the country's goals and objectives. Managers may focus totally on their company's demands and needs and give the best services via outsourcing. Apple is customer-focused, and through outsourcing, IT interacts with clients from all around the world. Through a focus on core operation, the best results could be given to the customers. Outsourcing is the necessity of a business that wants success, and success can only be achieved if managers focus on energies and competencies; they should also focus on the employees.
CHECK OUT: Application Outsourcing: Everything You Need to Know and Why It Matters
Lesson #5: Flexibility
Outsourcing can provide flexibility to a business in terms of staff management and other labor management; outsourcing companies are responsible for workforce management because they are service providers. The best people should be chosen to carry out the core functions. Businesses can be more flexible and build new capabilities and skills via outsourcing, which can help them obtain a competitive advantage.
Apple can also acquire new personnel and achieve rapid success; if it is adaptable, it can start new projects and expand rapidly. The temporary project may potentially give benefits to the corporation and its operations. Apple's adaptability allows them to deal with challenges effectively.
Lesson #6: Gain Full Control
Another distinguishing feature of Apple's outsourcing strategy is complete control. This is demonstrated by the manufacture of iPhones and iPads and the development of iOS, macOS, and other applications.
The company designs and engineers the hardware for these devices, particularly the system-on-chip (SoC) hardware, which houses multiple processing units and communication components, among other things, and gets it produced and assembled by outsourced manufacturers.
The business also creates and maintains the operating system for these devices and oversees the development of applications developed by third-party software developers.
Apple has significant control over a closed ecosystem because it designs and engineers the hardware, has outsourced manufacturers follow instructions to the letter, develops the base operating system, and regulates third-party app developers. While this may appear undemocratic to some, it allows the company to optimize and synchronize hardware and software operations, resulting in a more streamlined device.
Lesson #7: Implement New Technology Quickly
If a company wants to start a new project, new technology can be implemented fast. If a company is outsourced, it can have more significant resources to create a new business or project. With the support of partners, Apple can get new ideas off the ground quickly.
Some projects may take months or even years to find the ideal individual for the job, but if the company already has the personnel, there is no need to train them, and work can begin immediately. On the other hand, quality IT organizations require employee help to save valuable time and money.
Lesson #7: Prepare for Battles
Given the rise of these two new co-competitors and their increasingly dramatic impact on Apple, the organization was forced to make several difficult decisions, all of which were complicated by the triumvirate's depth of relationship, integration, and business insights.
They could compete with Samsung for market share, with all the consequences for their revenues, margins, and share price, or they could work hard to innovate new products for the mass market, or they could do both.
Regardless of the decision, everyone knew they were on a collision course with two of their most important strategic partners.
READ MORE: Top Countries in IT Outsourcing in 2022
Takeaway
Outsourcing has actual cost and scale perks, and when done correctly, it can help you refocus your organization's resources on areas that drive growth. However, as our example shows, outsourcing areas of your business that underpin your organization's key revenue generators, such as software development, manufacturing, and product assembly, can have dangerous long-term consequences.
Apple's experiences and practices demonstrate that outsourcing is a more complicated and potentially costly issue than many businesses believe. Low prices on goods appear to be fine, but if you haven't calculated the costs of ensuring that you get what you need from partners, you haven't seen the actual cost of getting a good deal.