Running a business requires keeping a tab of all the purchases and sales made. You need to keep your records updated to make sure you get reliable figures by period end. And not every business owner is trained to do so. As such, you'll need a bookkeeper to handle this laborious work.
Traditionally, a bookkeeper can be an in-house staff working within your business premises. It can also be a retained service from the bookkeeping firm several doors away from yours. But with the fast technological development and the forced transition to the work-from-home scheme due to the COVID-19 pandemic, bookkeepers are steadily working virtually.
Virtual bookkeeping is still the traditional bookkeeping; the same accounting standards and rules are followed, but more technologically savvy and less face-to-face interaction.
If you are considering hiring a virtual bookkeeper but still unsure how it is done or what it could do for you, this article is definitely for you.
What is virtual bookkeeping?
Like the bookkeeping you have already known, virtual bookkeeping still pertains to managing financial tasks, daily record-keeping of transactions, bank reconciliation, and even payroll processing. The only difference is that the bookkeeping isn't physically present in your business address or work premises.
Your virtual bookkeeper could be working from his home next town. Or your virtual bookkeeper is located thousands of miles away, keeping your financial records working in the Philippines or India. This enormous physical distance and time zone difference are bridged by online accounting or bookkeeping software like QuickBooks, communication tools like Zoom, and project management applications.
As a practicing accountant myself in the Philippines, virtual bookkeeping allows me to get clients from the United States, Australia, Canada, and New Zealand. Gone are the days that an accountant or bookkeeper's clientele is only within his home city or county. The globalized world has also transformed the bookkeeping profession.
Traditional bookkeeping vs. Virtual bookkeeping
Traditional bookkeeping
Virtual bookkeeping



Key tasks
(1) Record-keeping and data entry using accounting tools or bookkeeping software
(2) Accounts payable processing
(3) Accounts receivable processing
(4) Bank accounts reconciliation
(5) Payroll processing
Same as traditional bookkeeping
Accounting tools
Locally-installed accounting software like QuickBooks Desktop
Web-based or online accounting software like QuickBooks Online



Communication
(1) In-person meetings
(2) E-mails
(3) Phone calls
(1) E-mails
(2) Phone calls
(3) Messaging apps like Slack
(4) Video conferencing like Zoom
(5) Document collaboration like Drive and Dropbox
Project management software like Trello
Workplace
Inside the office or business premise
Anywhere in the world
For easier comparison, the table below details the differences between virtual bookkeeping vs. traditional bookkeeping:
Virtual bookkeeping provides flexibility, albeit it requires a bit of adjustment as to how you do business. There are added software and tools to allow seamless communication even with the considerable physical distance.
But virtual bookkeeping allows businesses to outsource accounting services to countries where the average salary wages are much lower. With scrutiny of the qualifications and hiring them from reputable virtual assistant providers, you can hit the jackpot by getting a good virtual bookkeeper for a fraction of what you usually pay.
You are not shortchanging the virtual bookkeeper, though. You can pay the virtual bookkeeper a very competitive fee but relative to the wage levels of the country where he or she is located. It means you are not underpaying. The virtual bookkeeper gets the rate that is proportional to the cost of living of his or her country.
Types of virtual bookkeepers
1. Freelancers
These are the virtual bookkeepers you'll get from websites like Upwork or Fiverr. You can also hire some pre-vetted ones from FreeUp.
As freelance virtual bookkeepers, you'll expect them to have a wide variety of work experience. Freelancers may also handle several clients apart from you as they are contracted for specific deliverables and not tied to your company or business.
2. Agency
Bookkeeping firms are now moving with time. As virtual bookkeeping grows in prominence and popularity, traditional bookkeeping firms are now offering them to clients.
With agency virtual bookkeeping, you'll get a team to handle your account. There can be expected cumulative expertise and collaboration, which means you'll always have someone to contact.
3. Staff or employee
You can also directly hire a virtual bookkeeper to provide dedicated service to your business. The position can either be full-time or part-time. With a dedicated staff, you'll expect the virtual bookkeeper to focus on handling your accounts and record-keeping tasks.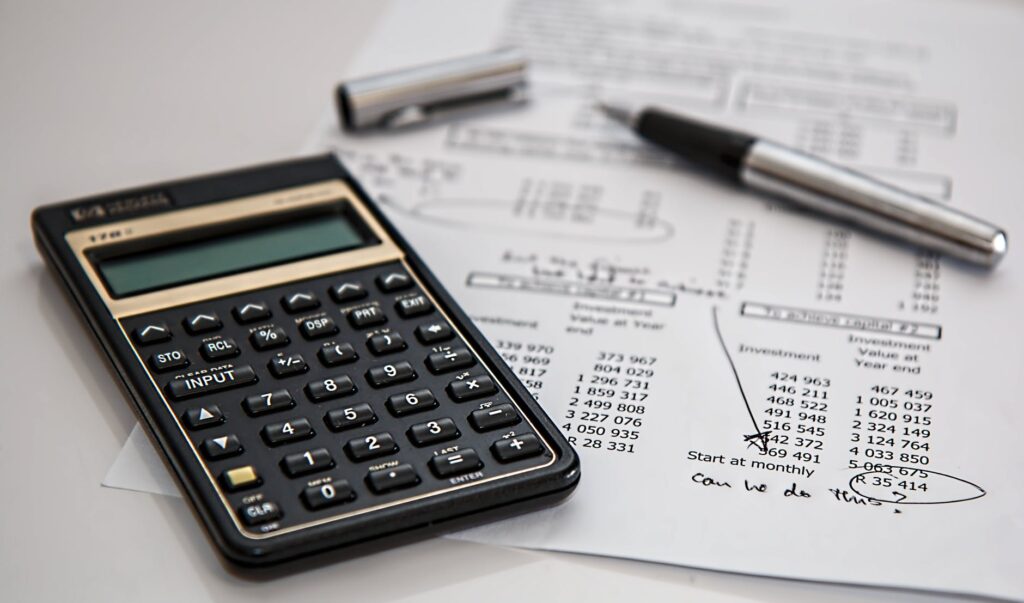 How to choose a virtual bookkeeper?
In interviewing a potential candidate, you answer the following essential questions to determine your needs and know what exactly to expect from the virtual bookkeeper:
1. How many transactions do you do in a month?
It answers the question on the volume of your business transactions. It is relevant as most freelancers charge hourly rates, and more transactions would mean a more expensive bookkeeping fee. Freelancers will also need to know your average monthly transactions to provide you with their fee quote.
You may also consider hiring a virtual bookkeeper for a fixed monthly rate from the Philippines. You get the same qualifications and competence but at a much cheaper rate. Most of the time, the rate isn't directly proportional to your monthly transactions, so you won't be paying more as your transaction volume increases.
You may also want to try the agency service route. I run a bookkeeping and accounting firm that offers virtual bookkeeping. It is a boutique accounting firm that caters to e-commerce businesses and start-ups. We offer a flat fee of $500 per month bookkeeping package using QuickBooks online and covers all your accounting and finance needs.
2. Do you have a tax preparer?
Tax preparation and filing are commonly done locally as tax laws and rules are not the same worldwide. If you have a tax accountant, you have to make sure that your virtual bookkeeper can work with the tax accountant for your annual compliance. It is important that your virtual bookkeeper can directly coordinate with your tax accountant as they handle complimentary services.
3. Are you familiar with specific accounting software?
It is an essential question as hiring a virtual bookkeeper necessitates the use of online accounting softwareParticularin virtual bookkeeper works for specific software, and it helps if you hire someone who works for a software that you're familiar with or had experience using.
4. How much is your monthly budget?
Your budget will dictate the type of virtual bookkeeping service that you're going to get. Knowing your budget ahead will narrow your options and save you time with consultation calls and inquiries with a virtual assistant or virtual bookkeeping providers.
How to assess virtual bookkeepers?
1. Check provider's online reviews
Reputation is essential, and an efficient virtual bookkeeping service will surely get favorable online reviews. If you hire a virtual bookkeeper from a job marketplace, you have to make sure that you're using an established and reputed marketplace or jobs portal.
2. Consider how they present themselves
If a virtual bookkeeper has no online profile, website, or social media, that's a red flag that you should be wary of. Most experienced and reliable virtual bookkeepers have an online presence.
3. Experience
Virtual bookkeepers should have knowledge and experience in your industry. Certain intricacies are unique per industry, and your virtual bookkeeper must be aware of these.