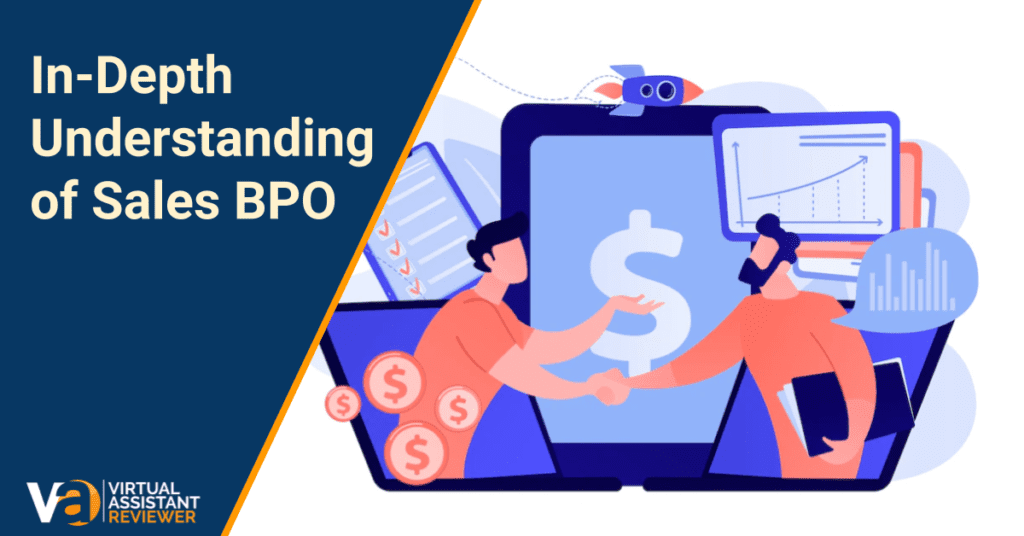 What is a sale transaction?
A sale is a transaction wherein you part ways from ownership of a property or perform a service in exchange for monetary value.
Typically, the sales process entails meetings, assessments, persuasion, and closing.
A sales transaction is typically an activity where you close on a person-to-person basis, in contrast to a marketing campaign which usually targets a specific group or demographic.
A good sales team understands the process. Salespeople invest in making an excellent first impression, learning about a customer's needs and desires, and then tailoring their talking points on how the product or service meets their needs.
They also assist in managing the transfer of ownership of the product or service to the customer.
Such a process necessitates empathy, communication, creativity, thoroughness, and knowledge of applying those skills to specific products or services.
Completing the sales process is an enormous task. Some individuals may have a gift for sale, while others may find it a struggle. It is for this reason that businesses explore sales outsourcing.
What is the BPO sale process?
The sales process in BPO teams begins with identifying and generating leads for the company. Sales representatives will contact these leads and make an assessment.
Such assessment will be the basis of how the company will tailor its services to meet the leads' needs. The sales team will craft a presentation highlighting the points where the product or service addresses those needs.
Preparing for such presentations is also a complex process. It needs to be data-driven and factual but catchy and convincing at the same time.
Afterward, the sales team will offer customized services to these leads. It will be the discretion of the lead whether to accept or decline the offer. If successful, the lead will become a customer.
In cases of rejection, the sales team will restart the process.
You Can Also Be Interested: Tips to Achieve Outsourcing Success from Industry Pioneers
Who needs to outsource their sales?
Businesses that lack resources to improve their sales processes are typically the top candidates to consider outsourcing. They usually lack the human resources or talent needed to innovate or enhance the sales process.
Salespeople tend to spend less time on sales if they do not have the right tools and resources.
A salesperson usually updates excel sheets and status, attends meetings, fills out timesheets, and performs other administrative tasks. All those time is now wasted instead on closing valuable leads.
Sales outsourcing frees up salespeople's time to focus on selling products and services. It can also free time and resources to concentrate on higher-level tactical activities, making them more flexible, effective, and productive.
5 Reasons to consider outsourcing sales
Sales outsourcing is not appropriate for all businesses. It is on a case-to-case basis.
The following are some examples of situations that may prompt you to consider outsourcing sales:
Less human resources. You have a small sales team struggling to keep up with the volume of leads.
Financial constraints. You may not have enough funds to hire skilled salespeople.
New marketplaces have emerged. You're a growing startup looking to expand into new industries but lack the necessary sales resources and skills.
The supply is limited. The inability of your sales team to carry out specific sales activities due to a lack of competence
They are overburdened with manual tasks. Your sales team is overburdened with administrative duties, which leaves little time for selling.
If you have experienced the mentioned situations, it is high time to explore sales outsourcing. I have listed several advantages that your business may potentially enjoy in the next section.
Read Also: Outsourcing Financial Services: What You Need to Know?
Advantages of sales outsourcing
Here are some of the advantages of sales outsourcing:
(1) To reach out to potential customers. 
Startups and small and medium-sized businesses are frequently under pressure to have enough salespeople to help accelerate business growth and revenues.
But due to resource constraints, businesses frequently miss business prospects. It may lead to losing earning potential and an opportunity to expand your business.
However, companies can outsource the sales process to help with positioning their products and executing long-term marketing strategies. Sometimes outsourcing providers are better equipped to do so given their experience and expertise.
Advanced sales and speech analytics can assist you in fine-tuning your marketing before rolling it out to a larger group of clients and prospects.
(2) Assist in launching new products or services. 
One advantage of outsourcing sales is testing new strategies and promotions even with a limited sales team.
You may hesitate to test new methods due to human resource constraints. But with outsourcing, you'll have a bigger pool to do so.
In some cases, outsourced experts can help determine the reception of your new product in the marketplace. It includes deciding on an appropriate price point and the product's sales cycle length.
(3) Enhances cross-channel customer engagement. 
Organizations that leverage the experience of sales representatives who have excelled in digital channels such as online, chat, and social media will improve their omnichannel performance.
Note: Omnichannel is a multi-channel approach that seeks to provide customers with a seamless shopping experience.
In the meantime, many sales executives are only now realizing the potential for customer and prospect engagement that online messaging and chat can provide.
Companies that rely on outsourced providers with proven digital engagement abilities among their salespeople may achieve remarkable results in increasing unit volume and Net Promoter Score by interacting with consumers who prefer to use chat (NPS).
(4) Working with a partner who serves as a brand extension. 
Outsourcing gives businesses a significant competitive advantage by allowing them to expand with resources that may complement their corporate culture, social values, and collaborative approach.
Companies introduce new capabilities, skill sets, and understanding of providing a satisfying customer experience by extending their team with a customer-focused partner.
Five sales techniques for excellent customer service
You may also employ sales outsourcing embedded with customer service representatives (CSRs). CSRs are one of the most popular operations segments that businesses outsource to third-party providers.
So sales outsourcing can also take place within your customer service.
Here are five techniques that can help you improve your customer service:
(1) Smart product presentation
A customer service representative can present a variety of alternatives or new products to customers during a call, allowing them to consider their options and make informed decisions.
Customers today are bombarded with a plethora of options from which to choose.
Customer service representatives can quickly assist with purchasing a specific product. Customers are frequently on the verge of indecision due to the abundance of options available. It only takes a gentle and subtle nudge for them to decide.
(2) Closing techniques to use for maximum profit
The call's conclusion can serve as a springboard to some incredible sales opportunities in customer service. Closing is when sales executives can work on the customer's psyche.
Many times, sales intervention during call closing can help close the deal.
As with call-end surveys, simple closure techniques regarding customer preferences in a generic manner can aid in gauging a good product introduction.
Closing techniques can range from direct closing to inquisitive closing questions such as "would you like to " to "should I offer you. "
Closing in small doses can also build up to the final desired closure. It's akin to testing the waters on behalf of the customer service representative.
They can sometimes be more assertive and persuasive. A customer may be dead set on option A, but we have to offer option B.
In such a case, the customer service representative's persuasion skills can come in handy.
(3) Call assertion and persuasion
Sales are unquestionably an essential component of customer service.
A good seller is also a good customer service representative. It doesn't matter if you're selling solutions or products over the phone.
The idea is that the approach should be spot on, with just the right mix of assertion and persuasion, but not so persuasive that it stifles the call flow.
Precaution skills can make selling and answering questions a breeze.
(4) Capability to recognize a sales opportunity
While on the phone, a customer service representative should identify a sales opportunity.
It is critical for such personnel to be hands-on with the data and to be able to strike out when necessary.
To increase sales opportunities, customer service representatives must ask probing questions subtly. When necessary, should be able to provide alternatives.
(5) Expertise and knowledge
Finally, the customer service representative must be well-versed in selling.
That is not to say there should be any formal training to incorporate CSRs into the sales team. However, on-the-job training combined with on-site training and an inherent desire to sell can work wonders.
In this day and age, where options are limitless, and minds are fickle, it is more important than ever to push sales even in customer response. We've done half the job if we can get enough customers' attention on the phone.
We cannot overestimate the importance of customer service when selling. They are, once again, mutually exclusive to some extent.
CSRs usually face numerous opportunities to close a sale. The requirement is to make a sale at the right time.