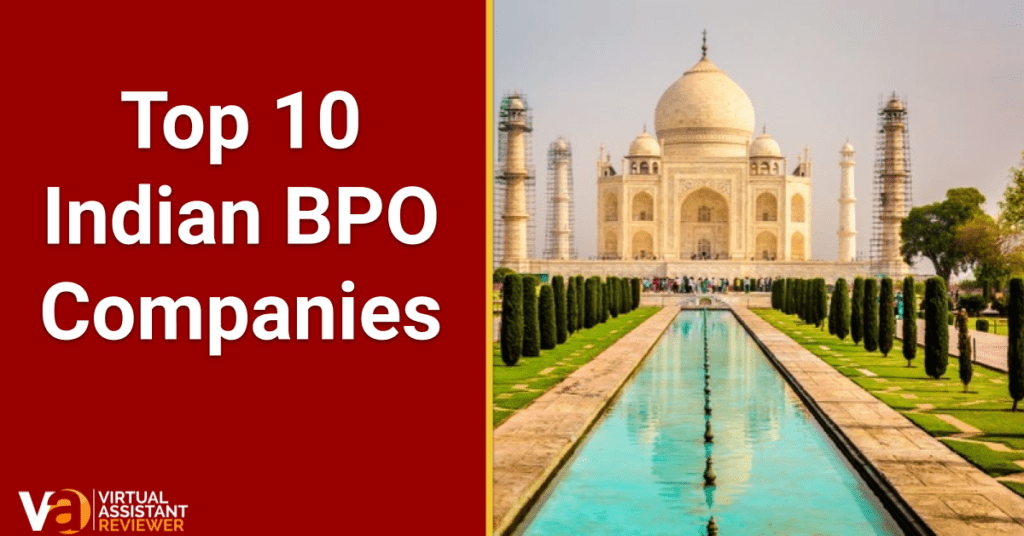 When it comes to business process outsourcing (BPO), India has proven to be a force to be reckoned with time and again. Based on the 2019 A.T. Kearney Global Services Location Index and the Tholons Top 50 Digital Nations, India remains the most popular outsourcing destination in the world.
The Indian government's full support for developing the information technology (IT) business, combined with its people's solid English proficiency (ranked 35th in the world), is the ideal recipe for a thriving BPO company.
It's a significant accomplishment for an Indian BPO firm to stand out and establish itself as a prominent player in such a competitive and diverse market. It takes quality, hard work, and capable leadership to emerge as a top firm in a sea of excellent and different competition.
India's BPO Industry
India's fastest-growing ITES (Information Technology Enabled Services) industry is business process outsourcing (BPO). The Indian BPO industry has grown tremendously due to economies of scale, business risk mitigation, cost advantage, utilization improvement, and superior competency.
Business process outsourcing in India has grown by leaps and bounds since its inception in the mid-1990s.
Since then, the Indian outsourcing industry has thrived as more businesses look to a globalized workforce to meet their operational needs. Companies of every sector, country, and now of every size and stature are all considering outsourcing for their operations.
The BPO industry in India is now a major driving force in the country's burgeoning economy.
Top 10 Indian BPO Companies
Genpact
Genpact is India's largest BPO company. James C. Madden founded Genpact in 1997. And by 2005, it became an independent company.
It has made significant strides in establishing itself as one of the most trusted names in BPO services. In India, Genpact employs over 65,000 people. It prioritizes high quality and customer satisfaction.
Genpact is headquartered in Gurgaon, Haryana, and has offices in over 25 cities, including Mumbai, Bangalore, and Chennai. Genpact manages business processes and technology. It has a yearly revenue of more than $600 million.
Tata Consultancy Services
Tata Consultancy Services (TCS) is India's second-best BPO company. TCS is primarily a Mumbai-based company with a significant presence in Bangalore.
TCS provides enterprise services, platform solutions, analytics, and insights services, among other things. TCS, which went public on August 25, 2004, provides a variety of IT services, outsourcing, business solutions, and leveraged asset solutions.
TCS employs over 400,000 people in India and several thousand more in other parts of the world. In 2020, Tata Consultancy Services' revenue was estimated to be around $23 billion.
WNS Global Services Private Ltd.
WNS Global Services Private Ltd. was established in 1996. Initially known as WNS or World Network Services, it was a British Airways in-house unit. The company began offering business management solutions to clients from other industries in 2003. At present, it is one of India's top BPO firms.
By mixing operational excellence with deep domain expertise in key industry verticals such as banking and healthcare, financial services, consulting, insurance, manufacturing, consumer packaged goods, media and entertainment, and professional services, retail and telecom, shipping and logistics, travel, leisure, and utilities, the company provides business value to 200+ clients worldwide.
WNS employs over 26,000 people and has branches in 30 cities across India, including Bangalore, Mumbai, and New Delhi.
Accenture 
Accenture provides strategy, consulting, digital, technology, and operations services. Accenture, headquartered in Bengaluru, is one of the country's largest employers in the IT sector.
Since September 1, 2009, this Fortune Global 500 company has been based in Dublin, Ireland. Accenture is reinventing business process outsourcing (BPO) by leveraging intelligent operations, data, talent, Artificial Intelligence, and human ingenuity.
Accenture, a leading global professional services firm, was named one of India's Best Companies to Work For in 2020 by Business Today.
Infosys BPM
Infosys BPM is present all over the world. The company specializes in comprehensive end-to-end outsourcing solutions. Infosys BPM has offices in India, Poland, the Czech Republic, the Netherlands, and Ireland, among other places. It employs over 150,000 people in India.
Human resources outsourcing, finance and accounting, customer service outsourcing, legal process outsourcing, procurement outsourcing, digital business services, and business transformation services are available from Infosys BPM. This BPO firm's revenue is estimated to be around $400 million.
Wipro BPO
Wipro BPO is one of India's largest BPO service providers. Wipro entered the BPO industry in 2002 and quickly made a name for itself by combining operational excellence, industry expertise, and transformation capabilities. Wipro BPO has a presence in over 175 cities across six continents. It is also one of India's leading companies.
Wipro is based in Bangalore and has offices in 20 Indian cities. Wipro employs over 175,000 people worldwide. The company provides different services, including customer management, human resource outsourcing, and knowledge services. In 2020, Wipro BPO generated more than INR 200 crores in revenue.
Firstsource Solutions Ltd.
Firstsource Solutions was founded in 2001 and has climbed the success ladder by providing innovative and value-added business process management services throughout the customer cycle.
Firstsource Solution is a leading provider of tailored Business Process Management (BPM) services to the banking and finance, customer service, telecommunications and media, and healthcare industries. The company has its offices in the United States, the United Kingdom, and the Philippines, and its headquarters are in Mumbai.
Its clients include Fortune 500 companies in healthcare, finance, and telecommunications. Furthermore, Firstsource Solutions was recently awarded Gold and Silver status by the UK Complaint Handling Awards 2020.
EXL Service
Vikram Talwar and Rohit Kapoor co-founded EXL Service, an American multinational professional services provider, in 1999. The company has over 100 clients worldwide and operates through more than 30 delivery centers located all over the world.
It employs approximately 20,000 people. EXL Service provides outsourcing services to various industries, including travel, healthcare, transportation, insurance, and banking. This company is also one of the top five BPO companies in India.
The company is headquartered in the United States and has offices throughout India. In 2019, EXL Services' revenue was around $950 million. Also, EXL Service India is proud of its "Digital Intelligence: "the all-important combination of digital and domain knowledge, human and technology, coming together to create breakthrough results."
Aegis Ltd.
Aegis has a presence in over 37 locations across seven countries. In India, it has over 35 delivery centers. The company is based in Mumbai and has a branch in Bangalore.
Essar, a $35 billion conglomerate, owns the company. Aegis provides services to healthcare, technology, retail, energy, telecommunications, finance and accounting, human resources, and enterprise applications industries. Aegis Ltd employs over 55,000 people.
Hinduja Global Solutions (HGS)
Hinduja Global Solutions blends the domain knowledge with technology-driven automation, analytics, and digital services to give deep expertise in creating and implementing a seamless client experience.
The company provides a wide range of services to various industries, including healthcare, insurance, retail, banking, travel, hospitality, telecommunications, media, public sector, and consumer packaged goods. Hinduja Global Solutions employs over 24,000 people.
Apart from India, HGS has operations in Canada, Jamaica, the Philippines, the UAE, the United Kingdom, and the United States.
Takeaway
Year after year, a growing number of BPO companies enter the dynamic global BPO market. The rapidly growing Indian BPO industry is one of the most important global BPO markets. India is an appealing outsourcing destination due to its command of the English language, historical ties to the United Kingdom, large young population, and affordable wages.