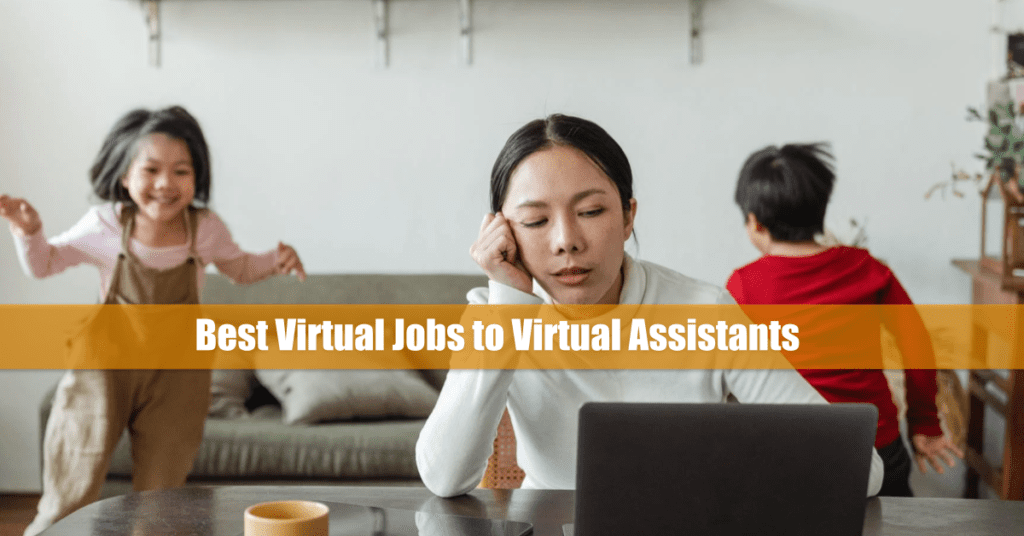 In the past, working in the comforts of your own home seemed so impossible, but in recent years, work can be easily done anywhere.
Whether you're employed by a company or the boss of your own business, there are plenty of work-from-home options to choose from.
We compiled a list of the best virtual jobs out there.
Animator 
If you have a knack for art and a creative streak, being able to make animation for visual effects for TV, films, video games, and other multimedia platforms might be just for you.
Baker/Caterer/Chef 
Do you love staying in the kitchen? If you love baking and cooking, then you can turn your favorite hobby into a lucrative side hustle! You can begin working in the comforts of your kitchen by being a caterer or personal chef. Baking delicious treats for many people is now possible with digital marketing and virtual assistants who are ready to promote your delicious creations to the world wide web.
Blogger
Blogging can be a hobby to some, as it is a way to freely express yourself as you geek out about your favorite trends in fashion, food, travel, music, and even TV shows. As you become famous and generate enough followers, you can start profiting from your own website.
Affiliate Marketer 
If affiliate marketing doesn't ring any bells, it's actually just referral marketing that allows you to get a commission. It works like this, whenever someone visits your site and click on the affiliate link, and purchases the book you recommended, Amazon will give you a part of that sale. Many individuals opt for affiliate marketing since it is another way to earn passive income.
Data Entry 
Even people who have no experience can start their data entry careers. It's not the coolest job out there, but it pays pretty well.
Consulting 
As a person who has a vast knowledge of a particular field, you might want to try sharing what you know with other people. If you're a lawyer or accountant, you can actually give advice to others for a handsome amount. You can work as a consultant for other thriving businesses.
Editing and Proofreading
Many companies are willing to pay really good people who can edit, design book jackets, and proofread.
E-commerce Store Owner
There are many kinds of e-commerce business models out there. White-labeling, manufacturing, dropshipping, and wholesale are among the many other types. In this day and age, it's so easy to establish an e-commerce store all on your own.
Event Planner 
People love events! Weddings, birthdays, and corporate parties are all the rage right now, so the need for it is at its all-time high. To lessen the hassle, people actually hire others to help them with the logistics and planning, and you can be just what they are looking for.
Film and Post Instructional Videos 
If you know your way around creating content on YouTube, then filming instructional videos can be a breeze. Shooting something that you're good at doing does not only help a lot of people, but it can also help you earn a massive sum of cash as you partner up with YouTube.
To help you on your virtual assistant journey, you can also read some of the following articles:
Customer Service Representative
Can you talk with a lot of finesse? Are you a fantastic conversationalist? Then working as a customer service representative might just be one of the best virtual jobs out there for you. You have to make sure you have stable internet and a handy landline ready.
Instructor 
Are you good with music? Do you know how to work out really well? Whatever scope of experience or knowledge you have, some people are willing to pay you as you share your tips with them, either face to face or online.
Handmade Crafter 
Do you know how to get crafty and make creations like furniture and accessories? Try selling your beautiful designs on Etsy. People love the charm of things made at home.
Product Reviewer
You can earn a hefty sum just by reviewing items that you would use on a day-to-day basis. That sounds like an incredible work opportunity!
Graphic Designer
Nowadays, many businesses are on the lookout for people who can create logos and visual content and help spruce up their websites. The more good you are, the likely you are to have a broader clientele who can help recommend others to hire you as their trusty designer.
Pet Groomer 
Are you an animal lover? Do you make sure your favorite furry friends are beautiful and well-groomed? Then try to consider a career as a pet groomer. Not only can you bond with adorable pets, but you can also establish a good business at home.
Realtor
As a licensed realtor, you can also work from home. With the advancement of technology and virtual assistants, you can still be able to accept clients who want to have a look at their homes.
Peer-to-Peer Lender
There are various sites that offer the service for you to lend money anywhere. Let it be a business or any person walking down the street. Being an investor allows you to earn money from the interest paid.
Photographer or Videographer 
Almost anyone can take a good snap with their cameras nowadays, but it takes a particular type of technical skill to become a proper event photographer for important parties like weddings or corporate occasions. If you have what it takes to be a professional photographer or videographer, you might just want to put your artistic skill into an earning opportunity.
Social Media Manager
Numerous businesses and organizations are in serious need of someone who can run their social media pages for them. Often, these companies would even give you artistic freedom to create your own social media plans.
Stylist 
If you have passions for fashion and want to earn from the comforts of your own home, then try your luck as a stylist online. You can communicate with your clients at a distance.
Become an Expert 
With the advancement of the world wide web, people can literally have access to experts in the fields they are interested in. More people opt to hire experts instead of large companies to help them troubleshoot problems. So really knowing what you are good at can come a long way.
Survey Taker 
This is one of the most online jobs out there. It's not exactly rocket science since all you have to do is just simply answer different polls and surveys that tackle the most random topics.
Short Tasks
A short task is an assignment one can do rapidly. You can craft a review, watch a video, or answer a really random survey. This can guarantee you to earn money the easiest way possible while at home.
Transcriber/Transcriptionist 
All you have to do as a transcriber or transcriptionist is to just simply listen to audio files from lectures. You then have to type down the words that you hear.
Translator 
Do you have a good command of a specific language? You can use this useful skill as you translate different documents and interpret for a wide range of clientele.