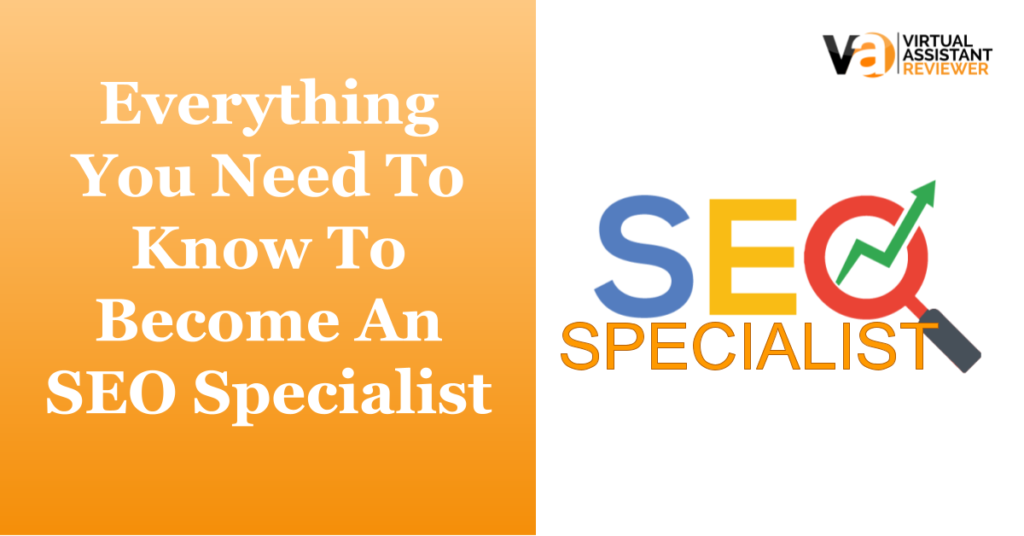 Search has become an essential marketing component for both big multinational corporations and little mom-and-pop businesses. In this so-called information age, many of us live and get by our daily lives using internet searches for basic information and directions. Googling for stuff has become mundane and part of our daily lives. 
However, only some individuals thoroughly understand internet searches, how to maximize them, and how it works. Regular folks are remarkably oblivious to search engine optimization or simply SEO. And for those with a bit of knowledge about SEO, they believe adding a few keywords here and there will suffice. However, effective and successful SEO involves so much more.
Businesses are increasingly getting business from online inquiries and leads. Gone are the days when people shop around the city center for services, like a salon or eating at a restaurant. It has become customary for many to do a quick Google search, contact the establishment, and inquire before heading out and driving to visit. Hence, businesses are vying to appear ahead of competitors in search engine results pages to secure clients and customers.
It is in this situation where SEO knowledge is valuable. SEO helps businesses rank higher, secure valuable real estate space in search results, and get the lion's share of online leads.
However, achieving high rankings for websites and web pages requires a thorough understanding of the nuances of organic search. Big companies hire SEO consultants to help them achieve their goal of dominating the search results page. These companies know that they need to recruit these experts so as not to be left behind, manage their online reputation, and get those valuable leads instead of giving them to competitors.
As a result of the growing significance of SEO in the marketing efforts of businesses, there is a high demand for SEO specialists. If you are an aspiring remote worker or someone with a marketing knack and want to take the digital path, consider becoming an SEO expert.
You can learn more about SEO and the things you need to join this exciting new profession in the digital space by reading this article further.
What is an SEO Specialist?
An SEO expert assesses, experiments with, and adjusts websites to enhance their search engine compatibility. With careful consideration of algorithms, optimized websites rank higher in the search results pages of popular search engines like Google and Bing.
An SEO specialist optimizes the pages of websites to improve user experience, ensure they come out as results to relevant search results, increase the website's traffic and number of leads, and improve brand awareness. In other words, an SEO specialist is a type of digital marketer whose primary goal is to increase sales for the business they work for.
The website traffic is equivalent to the traditional foot traffic in shopping malls or high streets of cities. The more traffic you get, the higher the likelihood the business makes a sale. With the internet as the substitute for shopping malls, websites are the shops that vie for foot traffic. The higher a website ranks, the higher foot traffic it receives compared to others.
An SEO specialist may improve a website's appearance on search engines, e.g., Google and Bing, by researching keywords and utilizing tools like Google Analytics. It allows the SEO specialist to fill the websites with answers the searchers seek. Those answers can promote products or services that may lead to sales.
You Might Also Be Interested: Pros and Cons of SEO Outsourcing
What Are SEO Specialist Job Responsibilities?
The duties of an SEO Specialist may vary from one entity to another. The set of responsibilities depends on the extent of the needs and whether they work for a marketing agency, directly with a company's digital marketing department, or as a freelancer for various clients.
However, most SEO Specialists job postings will involve all or most of the following tasks:
Formulate optimization tactics that boost the company's website's position in search engine results.
The SEO Specialist will conduct experiments, gather and evaluate data and outcomes, find trends, and identify insights when running paid search ads to maximize return on investment (ROI).
Manage the costs of SEO campaigns while complying with budget, estimate monthly expenses, and reconcile discrepancies.
Work closely with the website developers and programmers to ensure that various website components comply with SEO best practices.
Drive content production and SEO marketing by collaborating with the editorial and marketing teams.
Conduct regular keyword research, discovery, and incorporation of relevant keywords to the company's website and marketing materials.
Research for SEO best practices and evaluate other aspects of the website and online presence that can be improved.
Design a link-building strategy that is effective and cost-efficient and implement such a strategy.
Choose a fast website design that offers the best user experience, create a content management plan, build relevant and quality links, and implement other strategies to boost SEO rankings for relevant keywords.
Establish SEO objectives to monitor progress in the company's marketing initiatives and track the results of implemented strategies.
To assess the efficiency and effectiveness of SEO campaigns, monitor the performance data using SEO tools like Google Analytics.
Work along with others in the marketing department to oversee SEO strategy.
To enhance website search results, create engaging and high-quality content, such as blog entries and page descriptions.
Qualifications Required to Become an SEO Specialist
One needs to have a specific degree or educational background before becoming an SEO Specialist. Most colleges and universities may not offer degrees or certificates dedicated solely to SEO.
Working as a beginner may acquire the necessary skills through e-learning, research, and practical experience. However, having a degree or diploma in marketing, technology, business, or information technology would be advantageous.
The best way to acquire the skills for SEO work would be experience. Application and actual work experience are the best teachers one could have. SEO work requires you to be dynamic and responsive to prevalent search engine rules, behavior, and algorithms.
An increasing number of UK colleges now offer postgraduate degrees in digital marketing, which, while optional, may help enhance your skill set and expertise, especially if you already hold a first degree in a different field.
Work Experience
A placement or internship in undergraduate SEO/digital marketing through a graduate recruiter is the best way to obtain valuable field experience. Apply to as many opportunities as possible because there is fierce rivalry for available positions.
If you want to gain SEO experience, consider working with local charities and offer your services as a volunteer. That way, you can test your theoretical knowledge and get actual results to include in your professional portfolio. You can also apply for internships with marketing departments of local businesses and digital marketing agencies.
Any employment experience where you contribute to the project of enhancing a company's website, its ranking, and performance is highly beneficial. You can also launch a website or blog to apply your knowledge and showcase your abilities.
You may discover information and guidance about how to land a generous-paying SEO job from relevant professional organizations and digital marketing companies and details about several career pathways you may embark on in the SEO industry.
You Can Also Check : How to Find an Entry-Level Remote Job (and Get Hired ASAP)?
Qualities of an Effective SEO Specialist
The following are some of the essential qualities that effective SEO specialists need to have to find access to the fields of SEO and digital marketing:
Understanding of the three SEO tiers
Search engine optimization has three tiers, and for you to become an effective SEO specialist, you need to consider each one when creating a marketing plan:
Technical understanding refers to the non-content components of building and designing a website, its backend architecture, and processing capacity. Part of this technical work includes analyzing to enhance website speed, ensure pages are properly indexed, and set up mobile friendliness, crawlability, and architecture. By having a technical understanding, an SEO Specialist can improve the website's readability, improving the user experience significantly. In turn, it will signal the search engine algorithm that the website is excellent and reliable.
On-page SEO deals with the material on the website, from images, text, and all types of content. It also covers the links, title tags, and website URLs. In short, you optimize everything you can see and read on a website. With good on-page SEO, you'll make it easier for search engines to understand the subject and topics of the website, recognizing it as a helpful resource.
Through various link-building strategies, off-page optimization aims to strengthen the existing relationships between your website and other websites. Off-page optimization also entails reputation-building tactics, which will signal search engines that a website is a reliable source and should be near the top of the search engine results.
SEO specialists need to understand each of these levels of SEO to effectuate more meaningful and impactful changes to the website.
A marketing-savvy mind
The technical aspects of SEO are, without a doubt, the more significant portion of the work, so it's critical to understand the problems that might be causing the website's poor ranking in search results pages. Once these technical issues are addressed, the tasks of SEO specialists will resemble those of other digital marketing practitioners. It may include designing content that offers added value or a unique selling point.
The most exciting part of SEO work is producing compelling materials that can convince readers to do an action, e.g., buy or subscribe. It is not enough that you can draw visitors to the website by ranking well. It would help if you also convinced them to make an action to make a sale.
However, more profound SEO knowledge is needed to connect an SEO specialist and a digital marketing professional. An aspiring SEO specialist must understand the current social media landscape, updates on trendy web designs, and best development practices and viral marketing strategies.
You also need to develop the skill of bridging overall business goals with consumer psychology and understanding the target audience's behavior to help drive brand awareness and conversions.
A capacity for big-picture thinking
As you may have realized by now, everything is impacted by SEO. The company's website and online presence have become so crucial to many businesses that we can no longer separate SEO from our marketing efforts.
Establishing clear objectives in SEO marketing is crucial. As an SEO specialist, it's essential to determine your top priority. Do you aim to emphasize search engine rankings, boost website traffic, increase brand visibility, or focus on conversion rates (converting website visitors into customers)?
An SEO specialist will succeed if they can define these goals and implement an SEO plan while keeping the organization's overarching objectives in mind.
Excellent communication skills and a sense of cooperation
An SEO expert collaborates with many parts of a business, like sales, customer service, web development, IT, and marketing. Plus, it's not always obvious how tweaking a website can boost SEO, bringing in more visitors and higher conversions. Being a good communicator is super helpful in these situations!
SEO pros need to explain straightforwardly and convincingly why changes are needed and how they'll boost the website and the company's profits. You'll also collaborate with diverse teams on website projects. And there's a chance you'll be involved in creating specific website content, so your writing game needs to be on point for SEO success.
Adaptability and Curiosity
Google often tweaks the algorithms it uses to rank search results. Your perspective on this might range from finding it frustrating to exciting, but a skilled SEO expert eagerly welcomes this challenge.
In the SEO field, adaptability is crucial to success. While continuous learning is valuable for most professions, SEO specialists must excel in it. Moreover, you can't afford to take a break if you're responsible for optimizing a specific company's website. As an SEO expert, you must consistently review the content to ensure it aligns with the ever-evolving SEO standards.
Salary of an SEO Specialist
The salary of SEO specialists can vary widely depending on several factors, including location, experience, the size and type of the company, and the specific responsibilities of the role.
As of my last knowledge update in September 2021, the average salary for an SEO specialist in the United States ranges from approximately $40,000 to $90,000 annually. However, in some high-demand markets or for experienced specialists, salaries could exceed $100,000 per year.
Since salaries can change over time and vary significantly by location and other factors, I recommend checking current job listings, industry reports, and salary surveys for the most up-to-date information on SEO specialist salaries in your area.
In the Philippines, an SEO professional makes an average yearly pay of PHP480,000 (USD8,500) or PHP246 (USD5) per hour. Entry-level positions start at PHP343,500 (USD6,100) per year, while most experienced workers make up to PHP660,000 (USD11,620) annually.
You Might Also Be Interested: A Survival Guide for Remote Workers
What Are a Few Job Descriptions related to SEO Specialists?
These are typical job descriptions that are like that of an SEO specialist:
Search Engine Marketer (SEM)
SEO and SEM often get mixed up, but they're pretty different. SEO is like a slice of the SEM pie, which is way bigger. To rock SEM, you've got to be a jack-of-all-trades, from pay-per-click (PPC) advertising to cozying up to customers.
You're not just wooing search engines; you're reaching out to folks, too. Some SEM whizzes only tackle paid search, while others handle both SEO and SEM. So, you have to be the master of SEO and keyword tools like Google AdWords, Bing AdWords, and Google Analytics.
Business Marketing Consultant
SEO whizzes are hot property thanks to their smarts. To snag a gig as a Business Marketing Consultant, you must prove your SEO skills with a track record of wins. In this role, you'll team up with clients to meet their particular needs, help cook up SEO and marketing plans, measure how well the current tactics are doing (plus the new ones you bring in), and provide ongoing support and strategies to keep the good times rolling.
Digital Marketing Manager
SEO and the world of digital marketing are like two peas in a pod. Digital marketers juggle everything online – from SEO to SEM, PPC, and social media. They're the maestros behind marketing strategies, aiming to boost SEO, wrangling content, and making social media work its magic to drive traffic, spread the brand word, and increase sales.
Social Media Manager
To really connect with a company's target audience, a social media manager needs to whip up captivating content that suits all social media platforms, share it at the correct times, and use the suitable formats. They're all about boosting website traffic and chatting up customers and users through their social media profiles, pretty much like what an SEO specialist does.
Email Marketing Specialist
Email marketing wizards, the niche champs of digital marketing, are masters at crafting captivating content for emails that coax recipients to click away. Email remains one of the top ways to stay in touch with your dedicated audience. These emails are always part of a bigger marketing plan, as email marketing is all about drumming up leads.
Reasons To Outsource SEO Functions to the Philippines
The business process outsourcing landscape in the Philippines has evolved to encompass a wide array of services. Initially, contact centers were the leading players, but now, higher-value knowledge solutions have made their mark.
Today, the Philippines remains a favored destination for outsourcing digital marketing and SEO services.
Outsourcing SEO to the Philippines presents numerous benefits for companies of all sizes:
1. SEO calls for expertise
SEO (search engine optimization) is far more intricate than one might assume. It's a mistake to consider yourself an expert if you're new to the world of Internet marketing and need more expertise in SEO.
If your knowledge of SEO is limited, you might find it to be a highly intricate field that you can't leverage effectively. It's strongly recommended to hire an SEO professional, allowing you to entrust crucial decisions to a true "pro."
External SEO specialists are well-versed in the latest and most effective SEO marketing technologies, ensuring more detailed enhancements and essential industry expertise.
2. Be More Productive
SEO experts work at a faster and more efficient pace due to their expertise. They are better positioned to engage with your target audience and exert greater control over specific campaign elements.
Their specialized tools offer reassurance that your SEO initiatives are executed correctly. As a result, outsourcing tasks such as link building, content creation, coding, and reporting tends to be much more effective than attempting to handle them on your own.
3. Cut expenses
Outsourcing SEO tasks might often be a more cost-effective option compared to managing them in-house. While there is an investment involved, you can have confidence that your funds will be put to good use, resulting in genuine improvements in your SEO.
The rapid shifts in internet marketing trends demand unwavering commitment and persistence to keep up with the ever-evolving nature of SEO. Furthermore, outsourcing SEO work spares you from the need to hire extra staff and cover ongoing training expenses.
4. Concentrate on your area of expertise
When you delegate SEO tasks to external firms, you free up more time to focus on your own specialized field. With SEO concerns off your plate, you can channel all your energy and attention into your company's core activities. This means you can seize the opportunity to grow your business, concentrate on other competitive strengths besides SEO, and improve your internal processes.
5. Use SEO to battle rivals
SEO is no longer a hidden gem; it's a well-known strategy. Almost everyone looking to be discovered online invests in it. What truly counts now is outshining your competitors. Simply being indexed by search engines won't cut it anymore.
To capture people's attention, you need to secure a high-ranking spot. Once more, consider outsourcing your SEO tasks to experts if you aim to reach the pinnacle of those listings and reap the benefits that follow.
Takeaway
Considering that SEO is a rapidly expanding field relevant to various facets of digital marketing and communication, there are many compelling reasons to explore a career in this domain.
Effective SEO hiring usually demands expertise that might only be readily available if you're a subject matter pro. Staying up-to-date with the constantly shifting standards and trends requires considerable dedication and time.
External specialists can work more efficiently than you because they possess the essential training, skills, and resources. Outsourcing SEO services affords you extra time to concentrate on your company's core strengths. Moreover, it enhances the likelihood of your SEO endeavors achieving success.