Suppose you have many duties to do outside the tiresome responsibilities of social media marketing. In that case, you certainly need a social media manager.
Social media management is essential for improved visibility and revenue, whether you run a small or medium-sized company. But time management becomes more difficult with this arduous task.
So there is a demand for a virtual assistant or usually called VA. A virtual assistant is an individual who works from a distant location and helps you manage several tasks.
These operations vary from administrative duties to technical services, assistance for customers, and social media marketing services.
What Can a Social Media Virtual Assistant Do for Your Business?
While marketing on social media appears as simple as posting things on Facebook or Twitter, the truth is, it is not. A successful marketing strategy in social media includes meticulous preparation and several activities that companies like you have no time to perform.
Here are the tasks you can assign to your social media virtual assistant:
1. Setting Up an Account
It may take a lot of effort to set up your social media account. Someone who understands how this works and how it works should become useful, from photographing the proper cover to making your pages beautiful enough to catch people's attention.
Keep in mind that a solid initial impression goes a long way when it comes to social networking. Your social media virtual assistant can make a clean and professional-looking page, so you stand out and make your business worth a second glance.
2. Developing Social Media Strategy
​​Are you working on the appropriate goals? Should additional followers be the focus above engagement? What do your rivals do well that you have not yet implemented? Having a sense of where you are in social media lets them offer relevant insights.
Having a plan in place is critical for achieving success on social media. It is ineffective to publish material that you believe people would enjoy: you must have a purpose.
A virtual assistant can evaluate what goals your company would benefit from most according to your existing strengths and limitations. Your social media virtual assistant will then develop a plan to assist you in achieving these goals.
3. Updating Social Profiles
When you employ a virtual assistant for social media, they will maintain your online presence. Your sites and accounts will all display the same information, ensuring a consistent brand image.
Suppose there is an update to your company that your audience needs to know about. In that case, your VA will ensure that it is communicated to them across all social media platforms.
4. Content Creation and Curation
You need to produce the appropriate content once you know what you are going to publish. A virtual assistant on social media can accomplish this for you, too.
Content creation may be made using graphics, video editing, content repurposing, or even pictures to go with a message. All this takes time and needs expertise.
Not all your posts must be unique. In reality, sharing material with others may assist in activating your accounts and reaching a larger audience. A virtual social media assistant knows where to find information to post and determine worth sharing.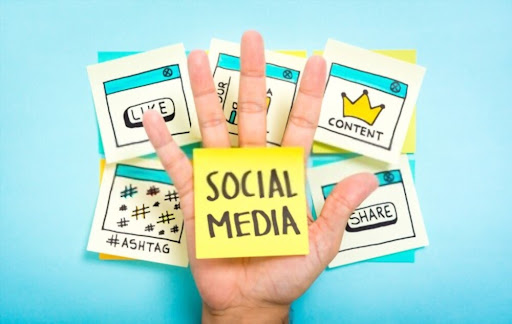 5. Scheduling and Managing Posts
It is essential to publish material at the appropriate moment to show the most significant potential commitment. Scheduling ensures that your article comes live at the exact time you desire – without having to publish it manually.
With a schedule and content previously established, social media assistants spend many hours on scheduling posts. Scheduling postings on your various social channels is a must for any social media assistant.
However, you will save more time and money if you employ someone knowledgeable about social scheduling tools to manage your social media.
6. Plan Marketing Campaigns
Understanding the effectiveness or ineffectiveness of your marketing campaigns may assist you in improving your brand's shortcomings. Social media assistants may aid in compiling and analyzing marketing statistics and using them to develop new marketing strategies.
Additionally, it will assist you in determining which parts of your business are doing effectively and which initiatives should be maintained.
7. Engaging the Audience
When you react to your comments and communicate with them, users are more involved. Users will believe you are neglecting them if you publish and never check comments. A virtual assistant will have time to write a brief reply to show that your brand listens to its supporters.
Equally essential is the ability of a social media virtual assistant to moderate postings. They should be in a position to screen abusive language and block individuals if necessary. They should also have appropriate discretion and judgment in the management of comments.
While social media content is an excellent method of keeping your audience active, it is essential to respond to comments. People appreciate it when the brand they follow is giving them extra attention. Answering their remarks is a great approach to make them feel that way.
8. Tracking Metrics
Of course, campaigns need to be monitored and outcomes analyzed. It will allow you to determine if your campaigns are appropriately implemented and delivered to the appropriate target audience. It is essential to understand the results since this may save you money in future PPC campaigns.
Although social media ROI may be difficult to quantify, your social media virtual assistant may help you monitor the success of your objective. They monitor indicators like social media, follows, postings, and general engagement.
Your virtual social media virtual assistant will also produce monthly reports to offer you a quick summary of social media activity and help you understand which areas you should concentrate on.
Ways On How to Hire a Social Media Virtual Assistant
You have three major options to hire virtual assistants on social media: freelancing platforms, virtual assistants outsourcing platforms, and career sites.
Freelancing Platforms
You may look for VA on a freelancing platform using your criteria and compare candidates. It is simple to discover thousands of applicants worldwide. But it would help if you were meticulous in looking for the right skills, experience, rate, and area as your business requires.
Payment will be managed for you on the freelancing platform. You may pay per hour or project — you have payment protection in any scenario. It implies that the virtual assistant receives money only when you have completed the job. Upwork, Fiverr, and FreeUp are examples of freelancing platforms.
Virtual Assistants Outsourcing Platforms
You are matched to a virtual assistant that will suit your requirements when using a virtual assistant service. There is no need to search for applicants. You have payment protection, as you have with a freelancing platform when you contract via this platform.
Another benefit is that you may instantly start working with VA. Just ask for the services you need, and the agency will pair you with the appropriate virtual social media assistants.
Additionally, if a virtual assistant is unavailable or abruptly leaves, you'll get a replacement. It is critical for any job, but it is more necessary for social media.
Stopping your social media approach for even a short period may jeopardize your marketing efforts. Examples of Virtual Assistant outsourcing platforms are VirtualStaff.ph, Time Etc, Hello Rache, VA Networking.
Career Sites
The last approach is to find applicants on career sites. It gives you many options, but you may have to search for a virtual assistant that meets your needs in more than one job platform.
The search for social media virtual assistants on career sites offers you the most flexibility. Deciding how to conduct the interview and how to compensate your virtual assistant is up to you.
In addition, there are no service costs, unlike hiring through a freelancing site or via an agency. It may imply that you can discover cheaper rates.
But the quality may be compromised, so you need to filter the applicants and conduct a series of evaluations to get the perfect candidate for your business needs.
Conclusion
There are numerous straightforward methods to discover your team's outstanding talent. You can focus on other primary activities in your company by hiring a qualified virtual assistant (as social media manager).
Note that there are no specific requirements of education and experience for a virtual assistant.
All of this is based on your personal needs and criteria. If a candidate fits the requirements, immediately employ your social media virtual assistant to start your marketing efforts.